My thanks to Jamie Abbott for this email:
Dear Tristan,
My name is Jamie Abbott, 28 from Suffolk.
Having read your book 'The Walker's Guide to Outdoor Clues & Signs', I have been looking out for those same and new indicators to help me better understand the world around me and to help navigate (I enjoy orienteering and walking).
On an afternoon walk at RSPB Minsmere in Suffolk in December, I was trying to work out which way North was. The habitat there is coastal with an extensive reed-bed (Phragmites). I noticed that the flower heads of the reeds were not dissimilar to a kind of sail-like shape and all were leaning and aligned roughly in the same direction (see photo).
I suspected that this direction was North East and that they had been blown by the prevailing South Westerly wind, confirmed by the almost setting Winter sun in the South West (information I learnt from your book).
This was an exciting discovery, the first of my own and hopefully many more to come! It will also be very useful as I begin training in the Army soon.
Thank you for helping me to better understand and enjoy the natural world, I will carry these tools and knowledge with me wherever I go.
Kind regards,
Jamie
Hi Jamie,
Thanks for your email and for reading my book.
Nice observation, first breakthroughs are usually fun and memorable.
Best of luck in the army, Tristan
PS. I thought you might enjoy this similar example I spotted on a natural navigation exercise yesterday. Like your reeds, these winter-weathered ragwort are forming direction flags, again from southwest to northeast.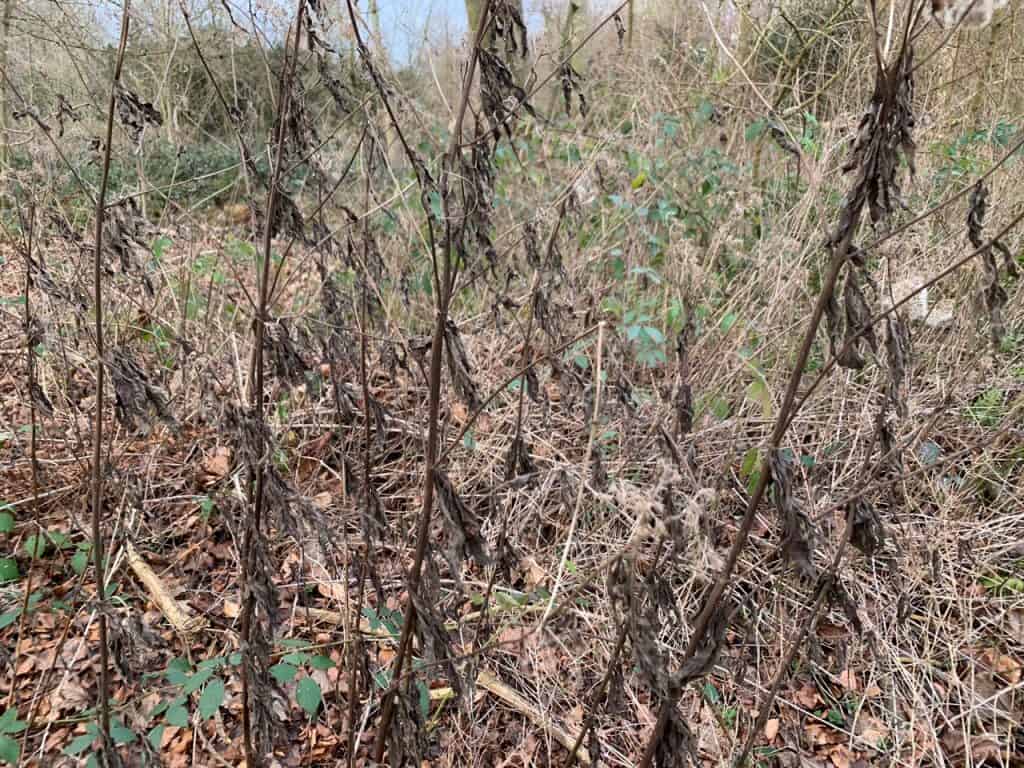 See this page for more about navigating using plants.
---
You might also enjoy:
Tags