Study the picture above. Can you read the story?
My thanks to Kate Shaw for sending me the photos above and below that help tell the full short story.
"On 'my patch' which I walk at least twice daily with my dog, a smile path developed where a young oak had drooped one of its branches making at rather nice choice to follow the new path or duck beneath the bough and walk a short way in a cool green tunnel. My dog and I usually chose the tunnel route, it was a short moment of daily mystery and invisibility.
Yesterday I discovered the park management had cut back the 'offending' boughs and so the smile path now looks like a sad mouth from the standpoint of the tree. We shall miss our daily walk inside the tree and it will be interesting to see which of the two paths gains most footfall this winter."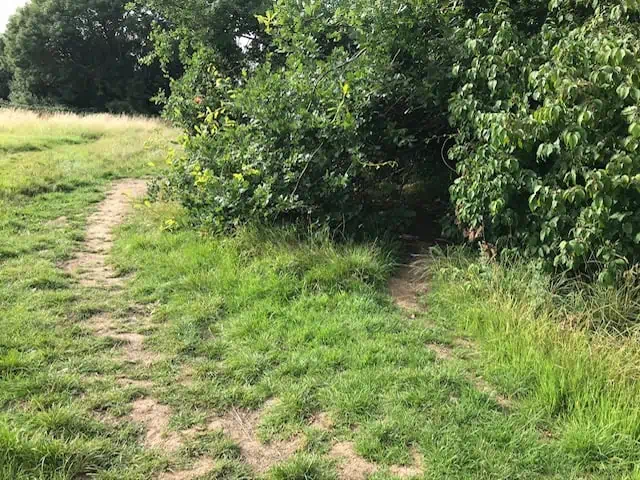 Thanks again Kate. When not reading path stories, Kate can be found at the Wildside Forest School.
---
You might also enjoy:
Clues & Signs in Trees – An Animation
Tags