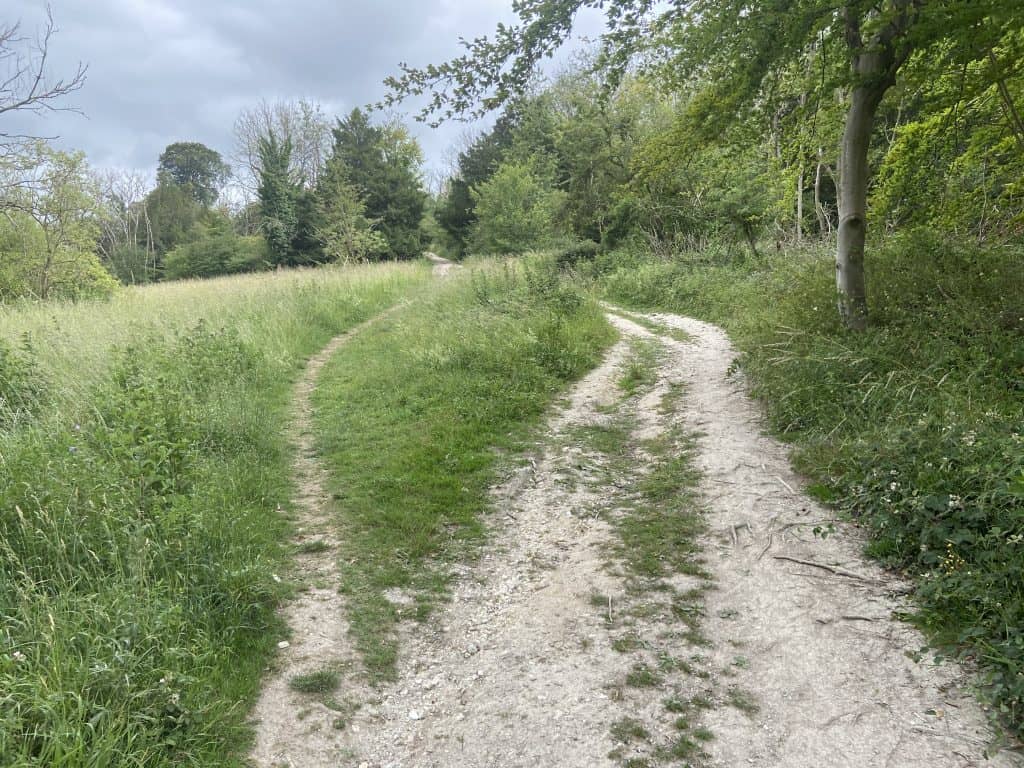 There is some overlap between natural navigation and the art of tracking. If we can tell where people and animals have been and the choices they have made, then we can use that information to shape our own journeys.
Natural navigators need to be sensitive to patterns and shapes in paths and tracks. Every path or track is a story. It is the condensed wisdom of those who went before us.
Many years ago I started to notice a fairly common pattern. In fact it is a different type of path, albeit a small one.
Whenever we are stopped or dissuaded from continuing on an established path, we have two choices: we can turn back the way we came or we can find a way around the problem. We can forge a new route.
If we circumnavigate an obstacle, we will leave marks in the ground and others may choose to follow this. After a few more have copied this diversion, a new path is born. It is normally shaped with a gentle curve, hence the name 'smile path'.
Smile paths are often temporary or seasonal.
Common reasons for smile paths include:
We avoid wet, muddy or boggy areas.
We go around new obstacles like fallen trees.
We get around deliberate obstacles like gates.
We overtake people on congested paths in cities.
We don't like things that jut out.
We don't like walking under things eg, overhanging branches in the country or ladders in cities.
We don't like walking too close to other people eg. park benches.
We are now avoiding others on paths altogether, because of Covid, and this is creating totally new examples.
---
Smile paths can be thought of as relatives of desire paths. In some ways smile paths tell the opposite story.
Desire paths reveal the places where the path doesn't take us where we want to go and we create a new route that does. Smile paths pop up when the path is going the way we want to, but something makes that route impossible or undesirable for some reason.
Desire paths are often shortcuts. Smile paths are normally slightly longer than the main path.
I'm delighted to say that the Royal Institute of Navigation has recently announced the formal naming of this path.
Please do send in any examples, together with their cause if you know it, and with your permission I'll share on this website. (Or tag @at_RIN or @naturalnav on social media and the Royal Institute of Navigation and I will share good examples.)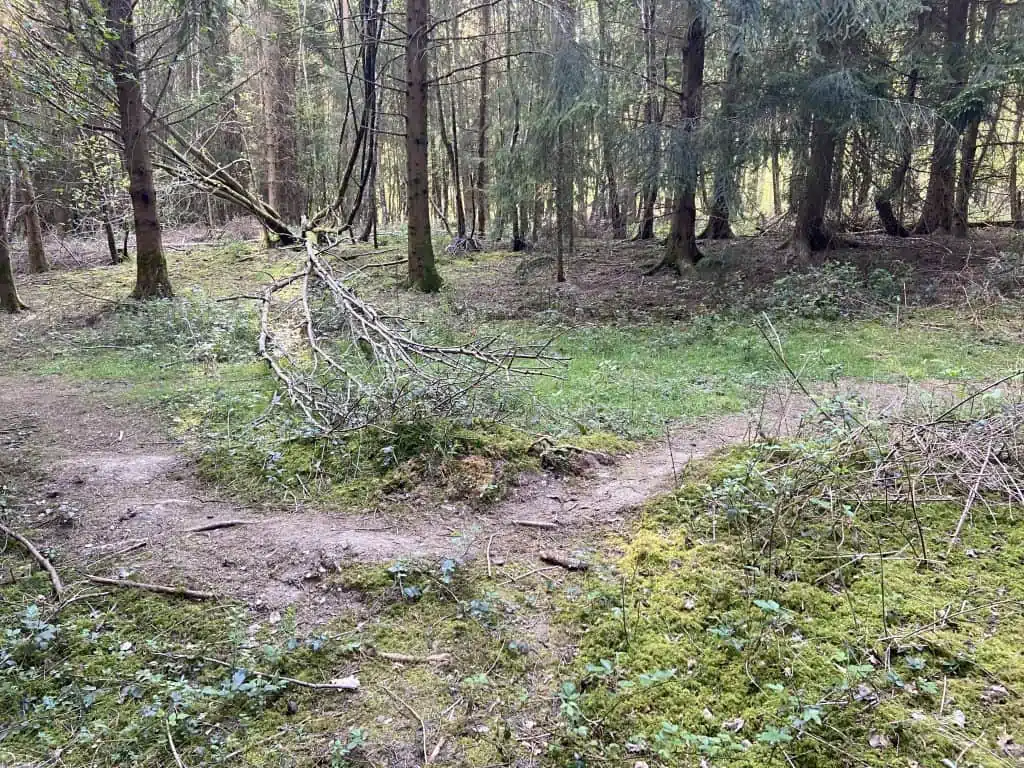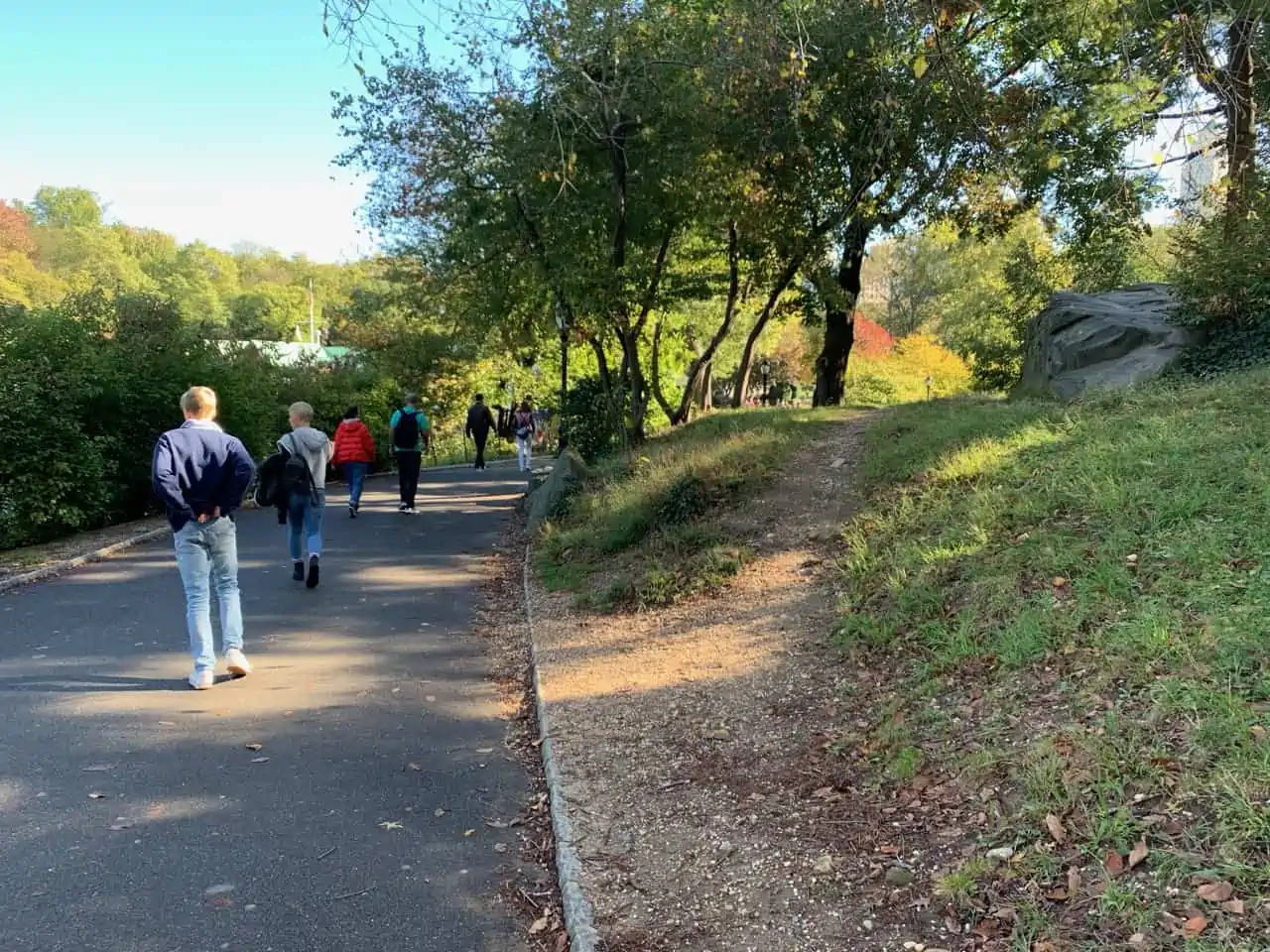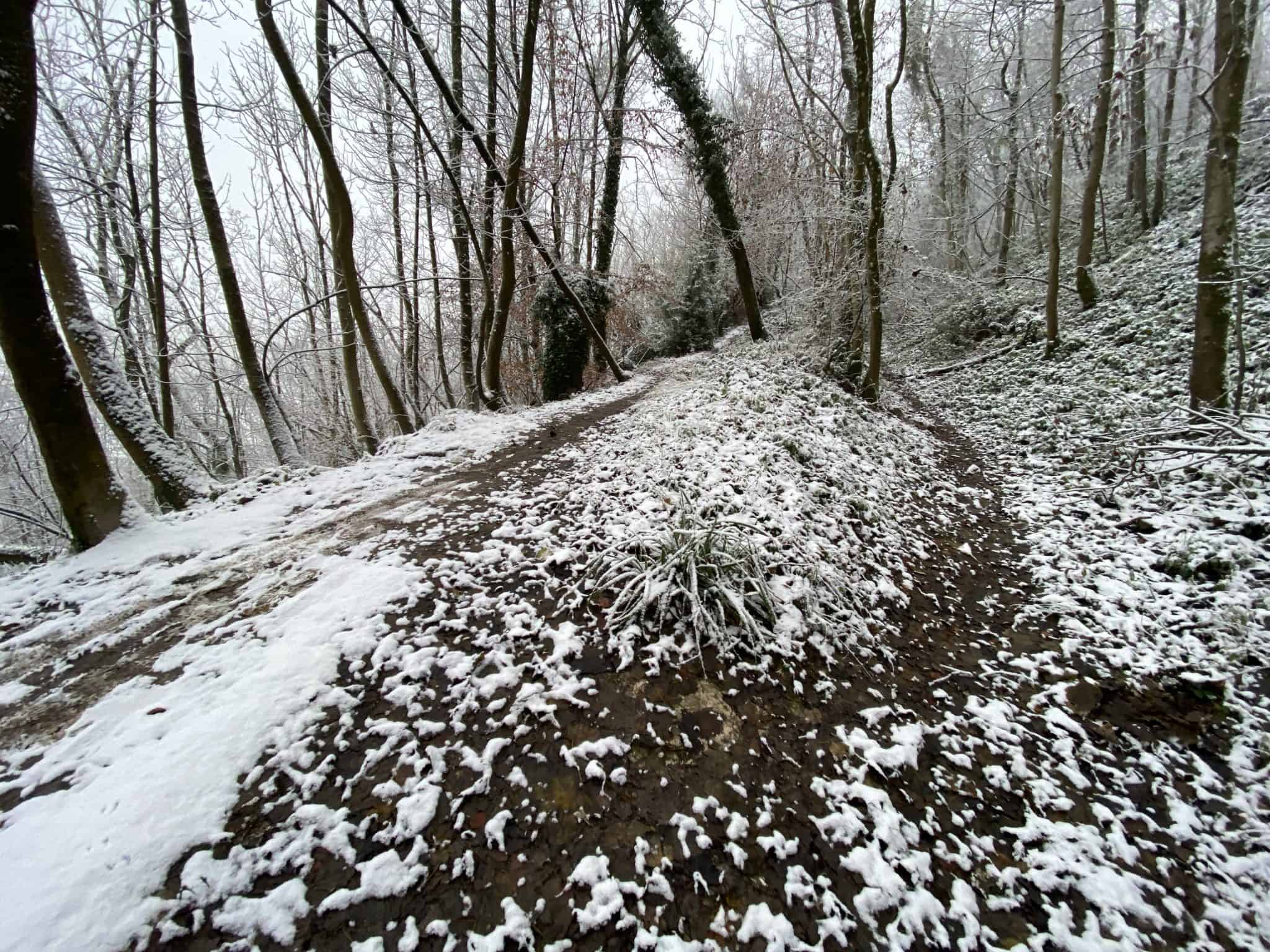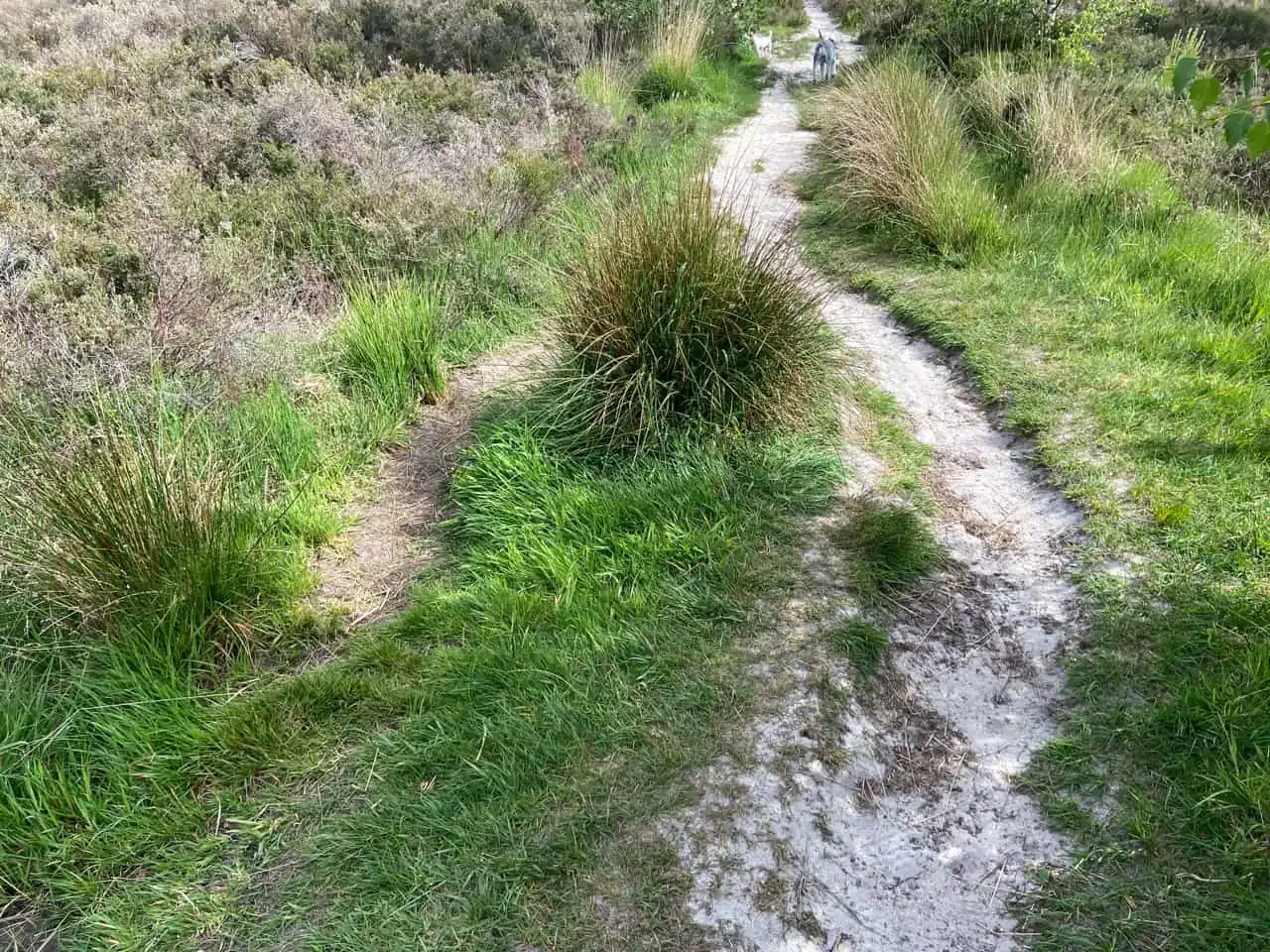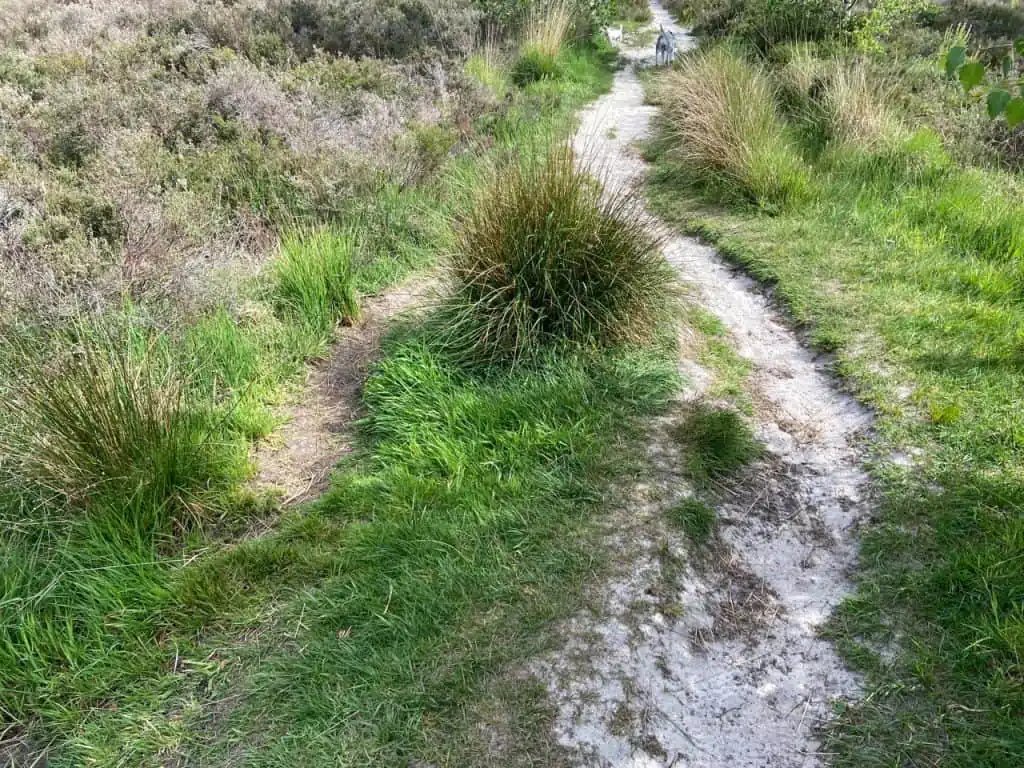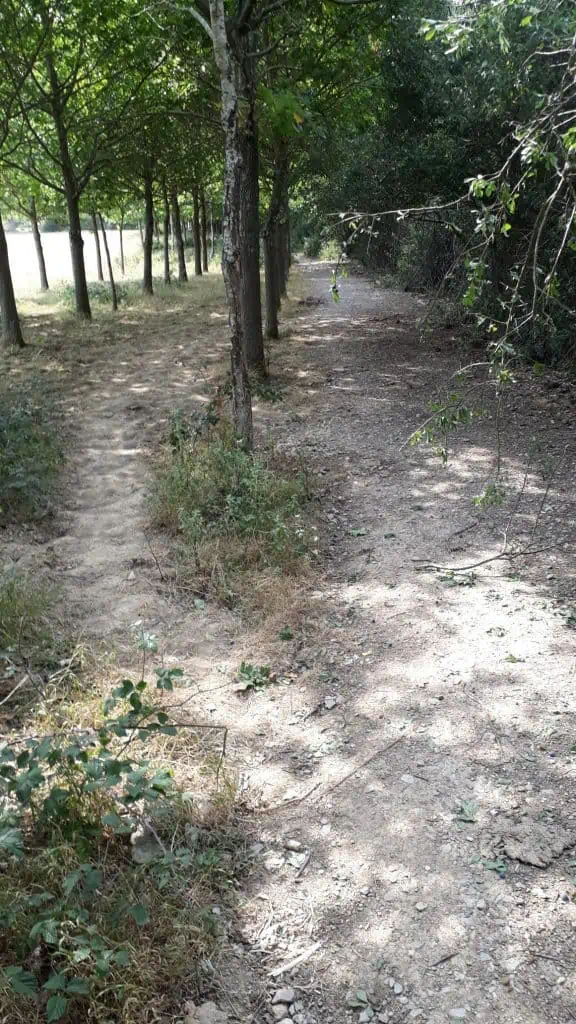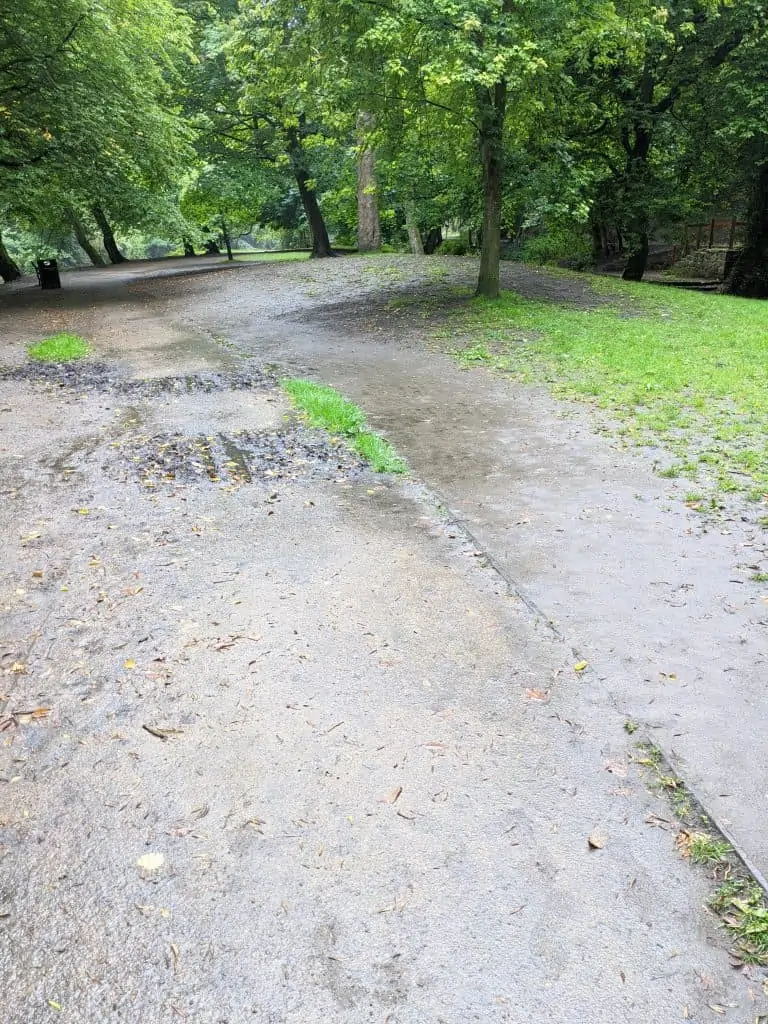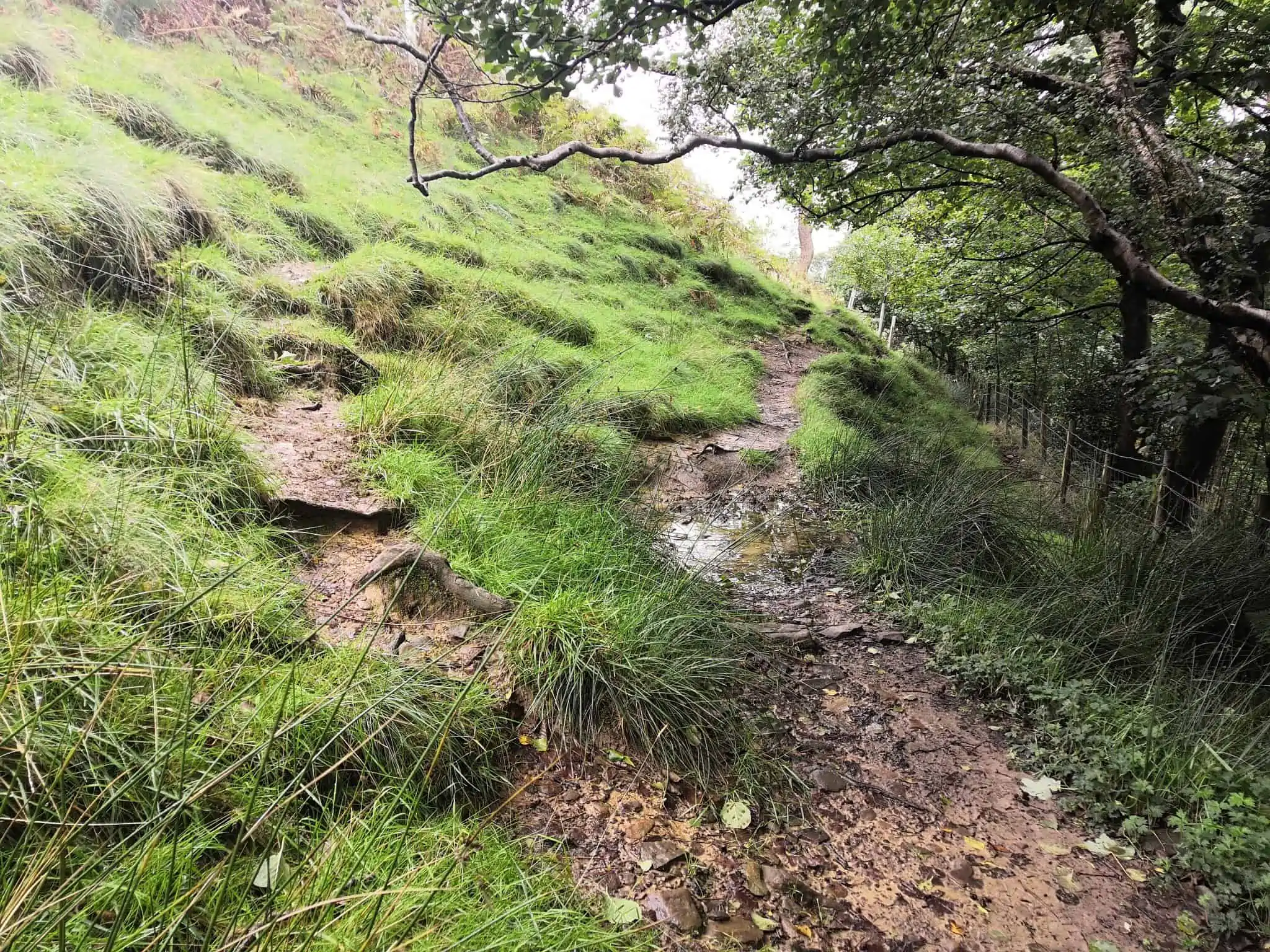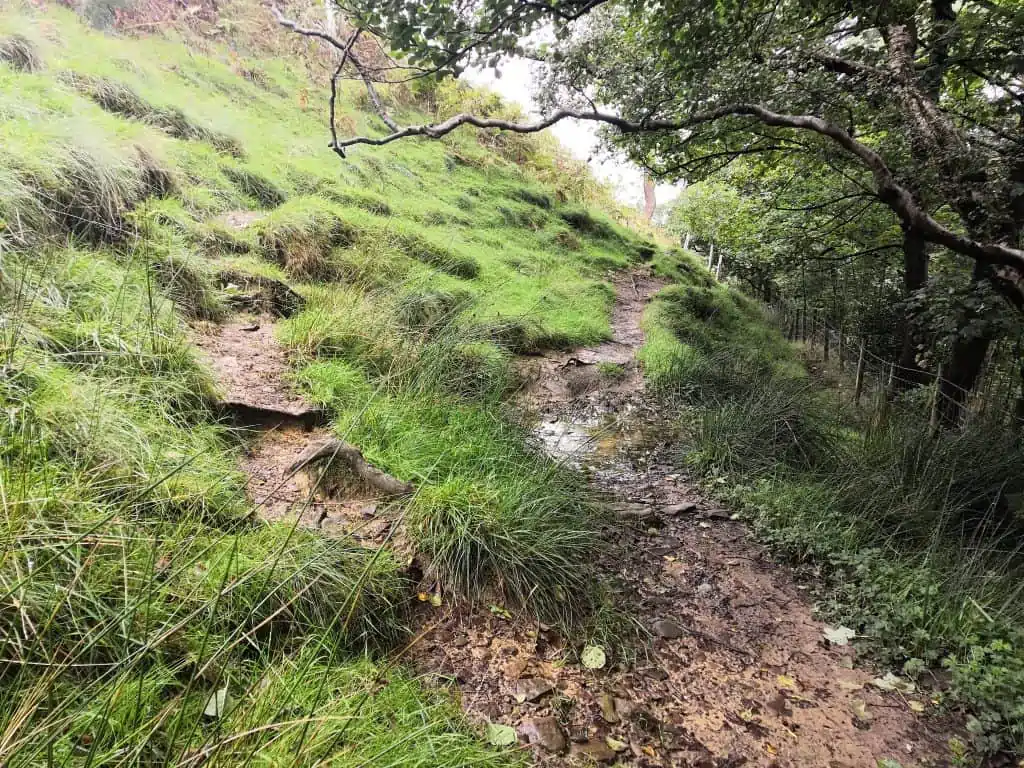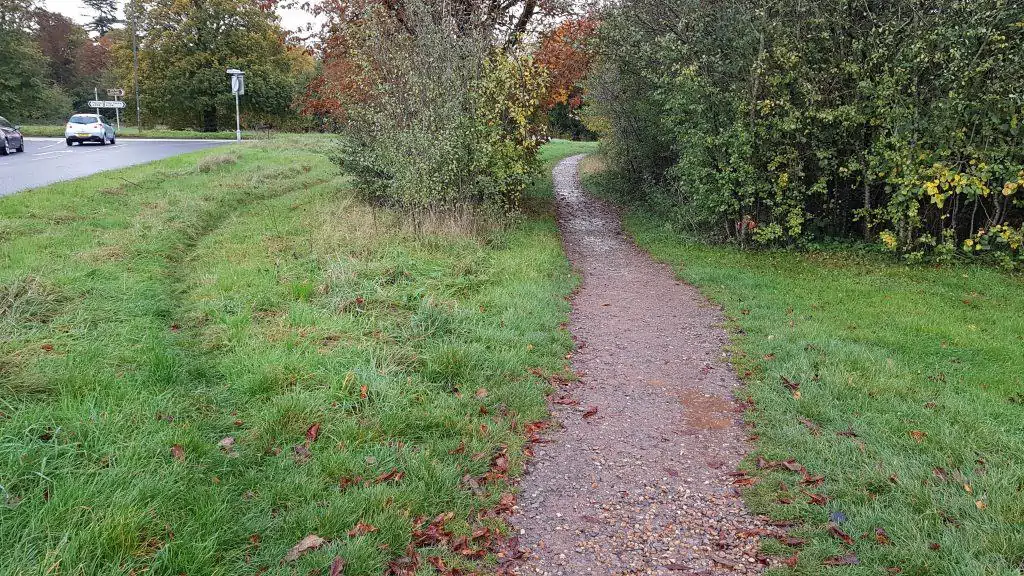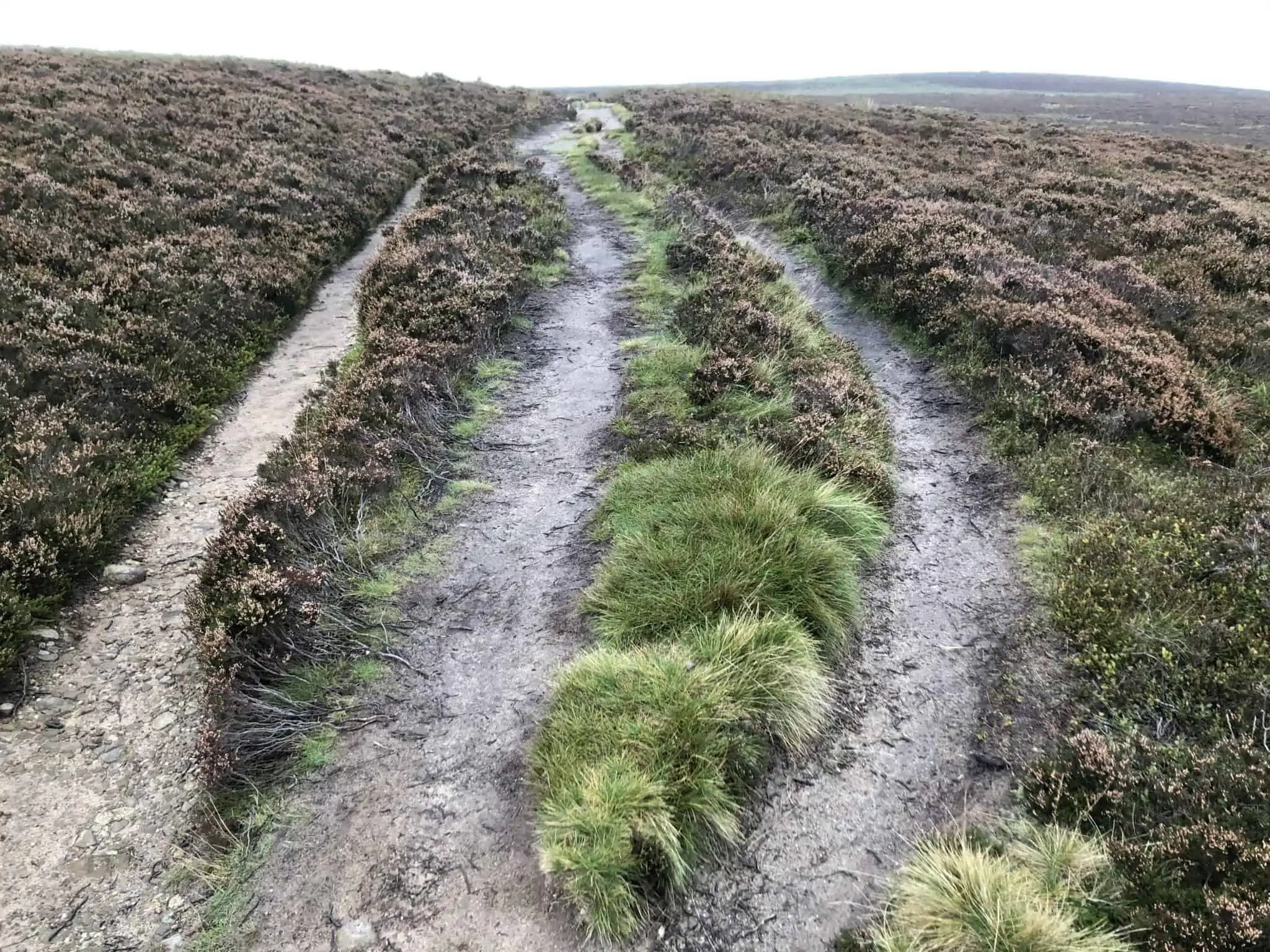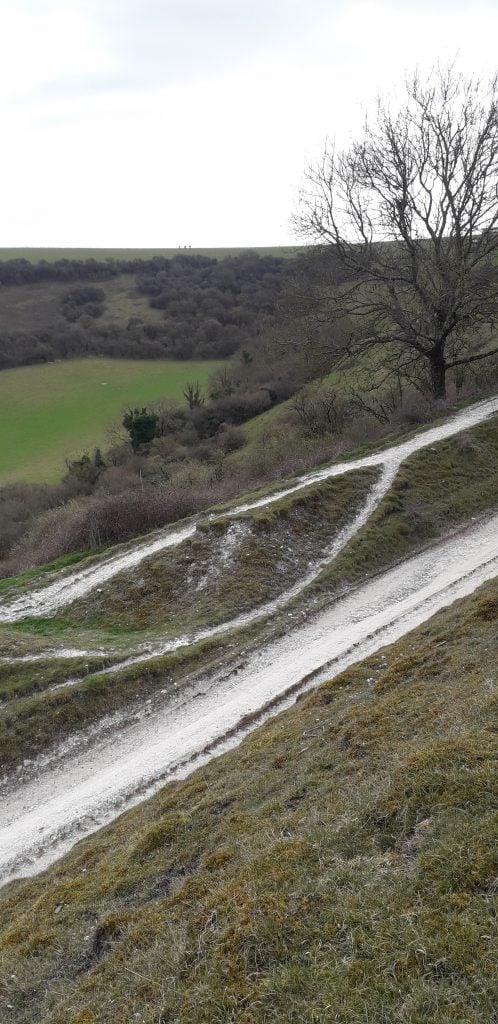 Tags