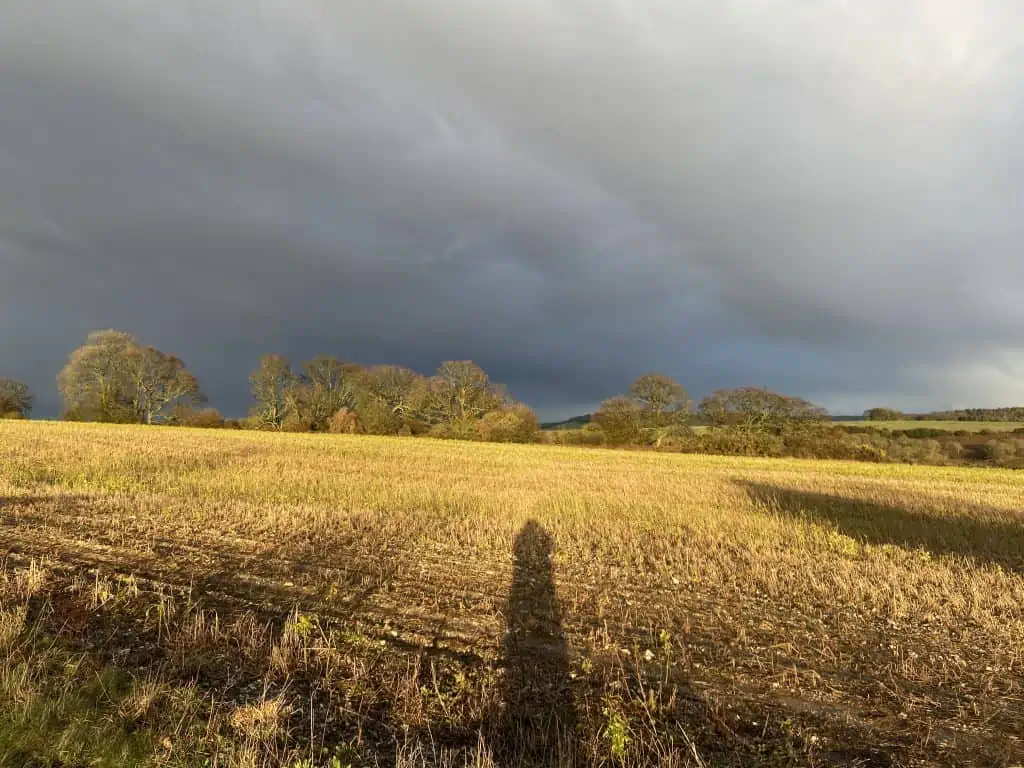 Whenever a low sun breaks out from below dark clouds, face your shadow for incredible landscapes.
The contrast of rich bright foreground colours with dull dark sky background is always rewarding.
This photo was taken with an iPhone 11, with no filters added.
From The Walker's Guide to Outdoor Clues & Signs (UK) / The Lost Art of Reading Nature's Signs (US, International).
---
You might also enjoy:
Some Thoughts on Reading Water
Tags