Fine walking conditions prevailed over much of the UK this weekend and so I disappeared into the hills for a few hours with the dog. I'm glad I did, there is little more cheering than finding colour in nature on a winter walk, especially under a determined sun.
It was particularly enjoyable to spot the pink flowers of a spindle tree, set against a perfect blue sky (above).
One of the most rewarding flashes of colour you may find in the waysides at this late stage in the season is the wildflower, Yarrow.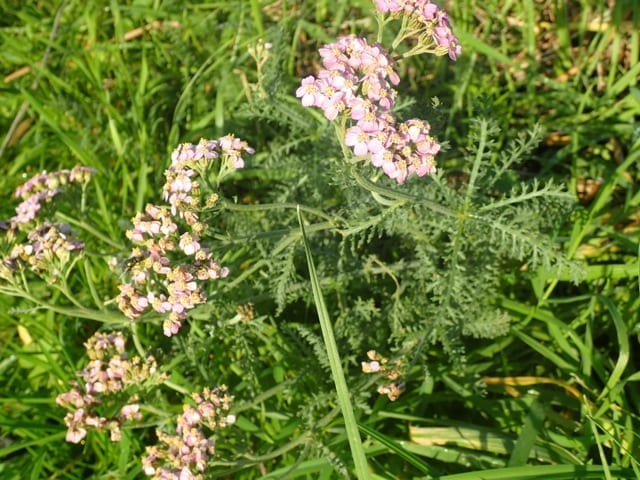 Yarrow flowers are white, yellow or occasionally, as in this case, pink and always strongly aromatic. They regularly flower into November and this year beyond.
I'm not a big fan of Latin names normally, unless that is, they help the cause. Achillea millefolium is helpful as a name. We can postpone our interest in the Achilles connection, because it is the 'mille folium' – 'thousand leaf' part that is helpful in identification. Yarrow has such finely branched leaves that they can appear a little like a green millipede on first sight.
Yarrow is a light-lover and so will be found much more commonly on the north side of east-west tracks, the flowers themselves preferring to face south.
Tags