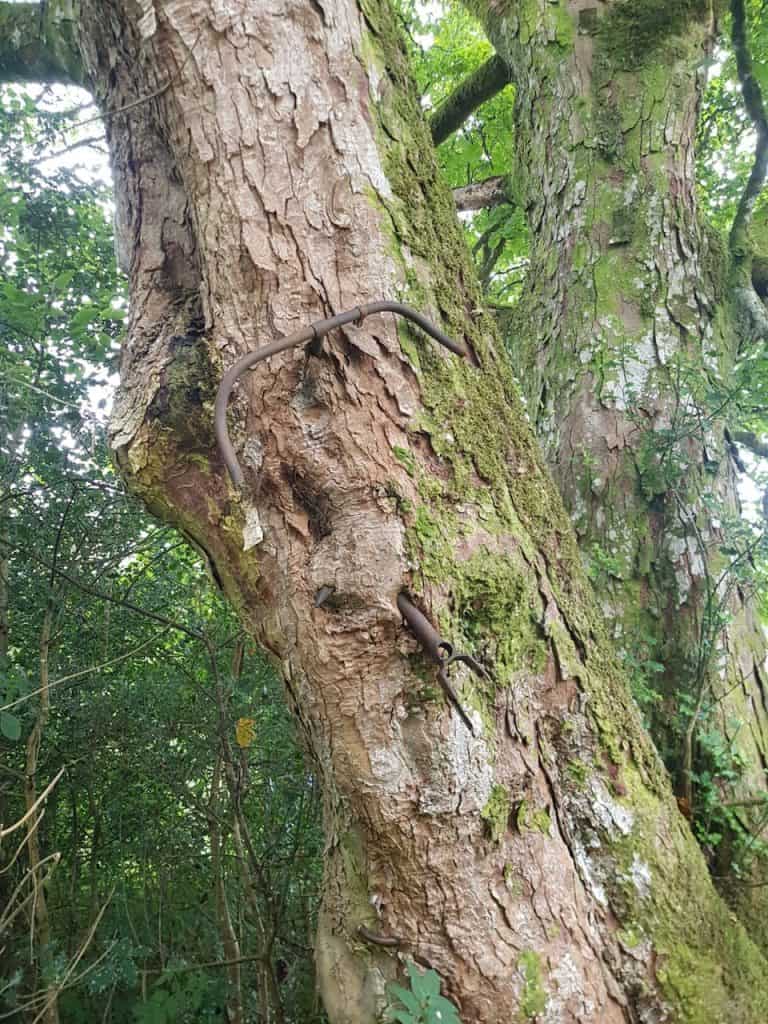 My thanks to Michael for coming to my talk in Royal Scottish Geographical Society talk on reading trees in Glasgow last night. And for sharing a fascinating story and photo and then following up with this email:
---
Dear Tristan,
Thanks for a great talk last in Glasgow. Like many others I will start looking at trees differently, thank you.
I mentioned the Bicycle Tree at Brig o' Turk and said I would share a couple of photos.
The story is in WWI the blacksmith went off to the war, and died in the trenches. He left work items leaning against the tree next to the forge. The items gradually got taken up in the tree, notably the bicycle, but there are other things. I find it very poignant.
In our brief discussion you mentioned that tree trunks don't grow upwards in this way. On reflection the blacksmith must have left these items hanging in the tree. I'll amend my story when I take people there… Thank you!
Next time you are in Scotland the location is NN 53449 06742. There is no sign, you just need to know and climb over a small fence.* (And great tea and cake in the Brig o' Turk Tea Room)
Thanks again,
Michael
*From Michael: The tree is at the edge of a field, not in a garden, so is ok to visit. My only slight caveat would be to add a note to respect the owner and neighbours if visiting.
Thank you also Michael for permission to share all of the above, including your photos.
---
You might also enjoy:
Nature's Clues & Signs – Grey Mare's Tail
Tags