After a whirlwind tour of Kirkcaldy, Edinburgh and Glasgow for RSGS talks early last week, I'm back in Sussex.
At the end of my talk in Edinburgh, I was made an Honorary Fellow of the Royal Scottish Geographical Society.
I would like to thank all at the RSGS for this honour and for all their hard work to put on such a well organised and excellent programme.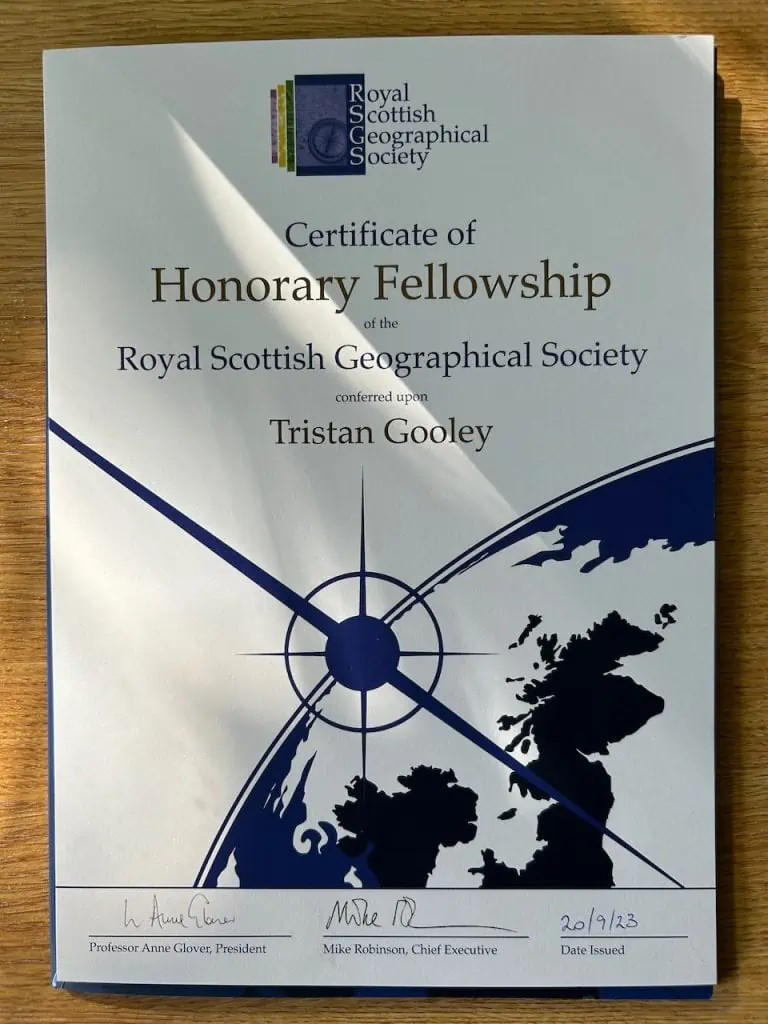 Tags