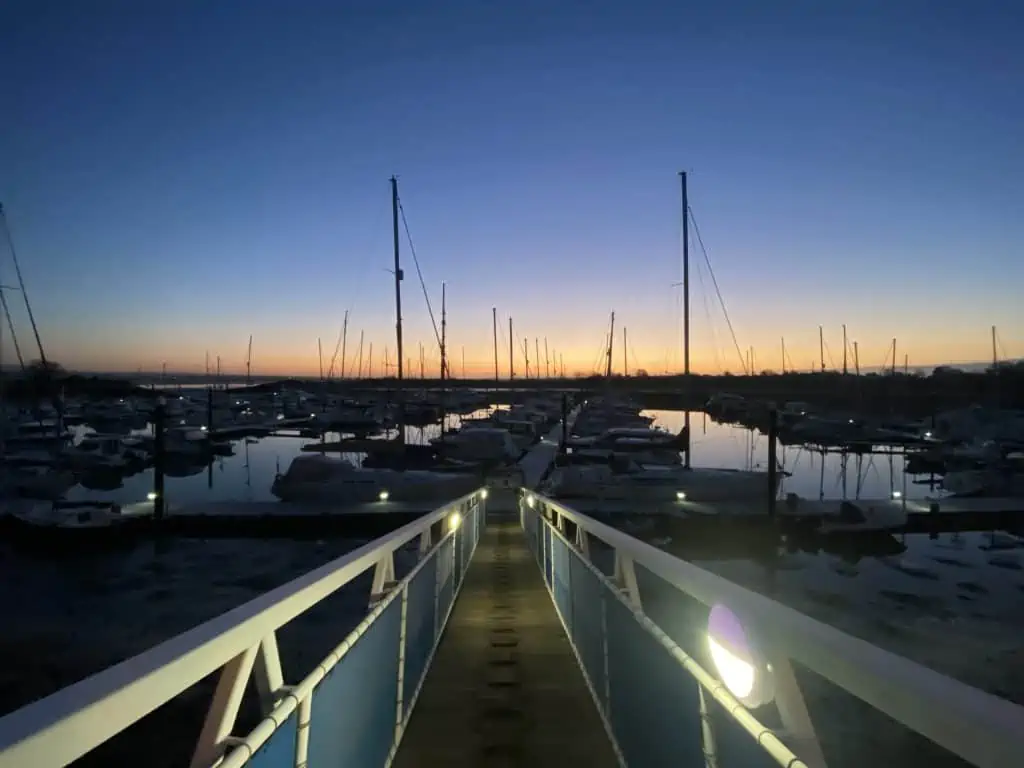 I've been faced with an interesting weather challenge recently. I needed to take a sail off my boat for maintenance. This is something I can only do on my own when the winds are very light indeed.

But we've had strong winds every day when I could do the job recently. The solution?

I decided to beat the winds out of bed.

There is often a noticeable drop in wind speeds between midnight and sunrise. 
Shepherds use a few old sayings along the lines of:
'The wind dies down when the sun goes to bed.' 
Sailors might prefer, 'When the sun goes down, the ocean lies down.'
It was a fiddly job and there was a lot of slipping around on a frozen deck in the dark, but I did at least beat the wind. 

I returned to the scene after breakfast and took the photo below. 
You can see the fun I had, I was lucky not to go overboard in the marina!
---
You might also enjoy:
How to Read Water – The Book
The Secret World of Weather – The Book
Tags