… the Earth's refreshed by frequent showers.
It is so rewarding when weather lore helps us remember a clue.
It is doubly satisfying when this helps us notice that clue in our environment.
And the cherry on the cake comes when we are able to share that moment.
I was out on the water in Chichester Harbour with my wife and younger son a couple of days ago. I pointed out the shapes in the cloud we can see in the image above. I drew my son's attention to one particular shape, the one circled below.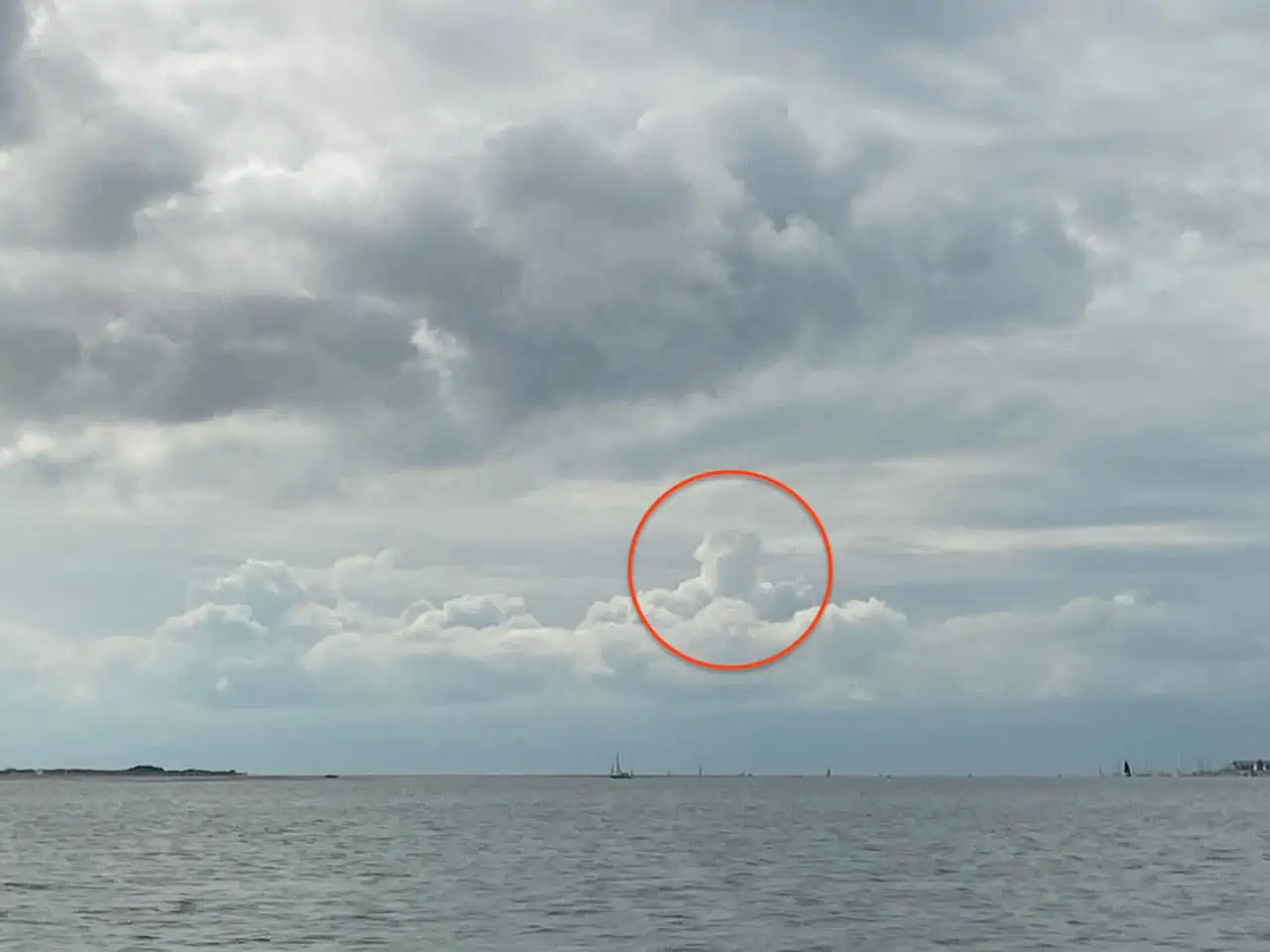 And then we had fun recalling and repeating the old lore,
"When clouds appear like rocks and towers, the Earth's refreshed with frequent showers."
One and a half hours after taking the photo above, the skyscape had changed to the one below: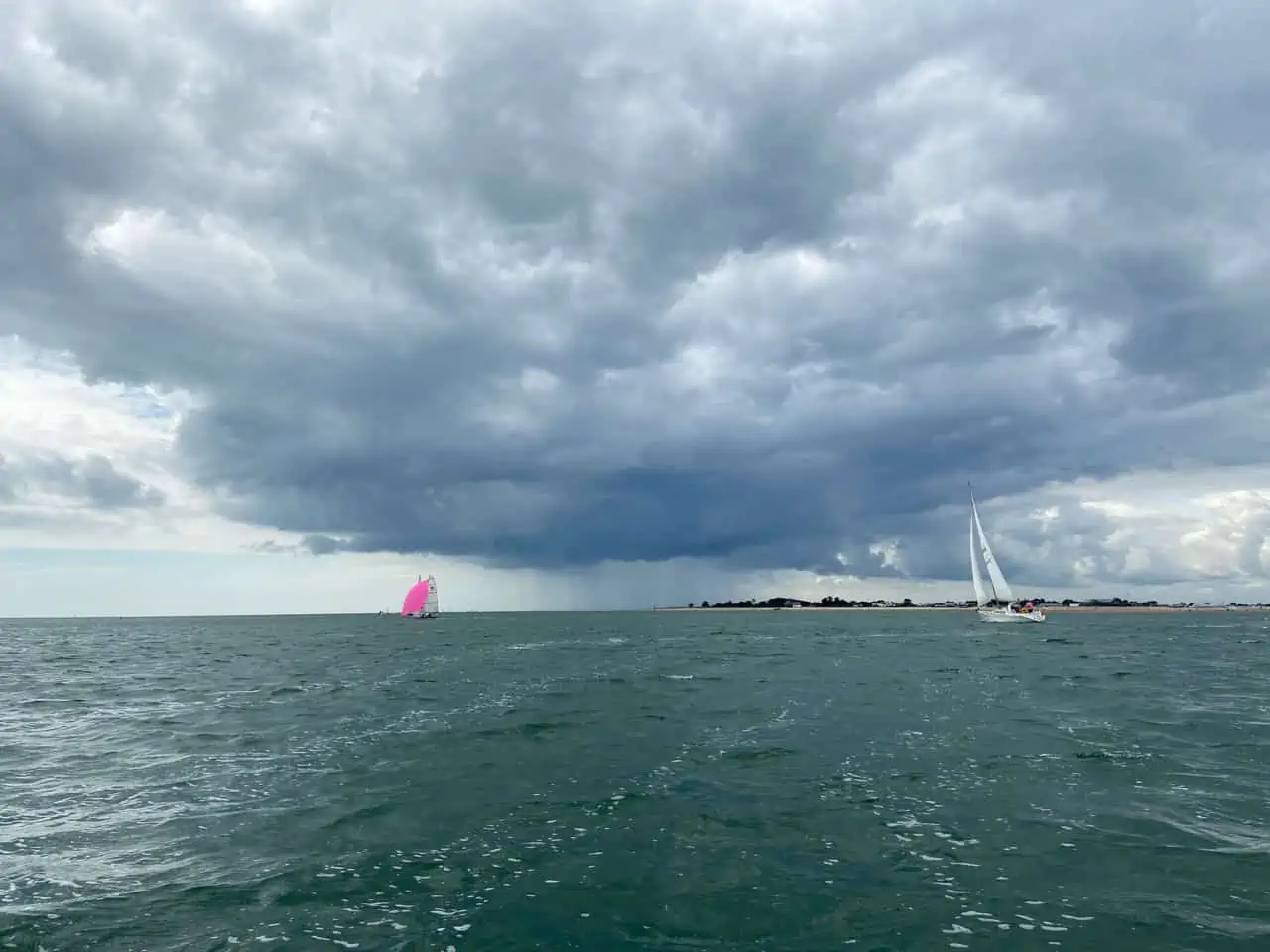 The showers had arrived!
---
You might also enjoy:
Tristan's Guide to Weather Lore
The Secret World of Weather – The Book
How to Forecast Weather Using Twinkling Stars
Tags