Butcher's broom is a dark, spiny waist-high evergreen shrub. It is a perennial plant with sharp pointed leaves. The height and prickliness gave rise to another knickname – knee holly. But it is no relation to holly. Bizarrely, it is a member of the lily family, but you'd never guess it to look at it.
It is native to Europe, Asia, and North Africa, but has escaped and spread much more widely including in North America.
The name comes, logically, because butchers once used the stiff, scratchy twigs to scour their blocks. (The leaves are not technically leaves, they are tiny flattened branch stems, but that is why they are so strong and painful).
Richard Mabey reports in Flora Britannica that it was once used to build mice-proof fences around meat, which paints a delightful picture.
It is the sort of plant that you can walk past without noticing, but never walk through without screaming out loud.
There are tiny flowers on the upper side of the leaves and red berries that follow, see photos.
Navigation Tip
In the southern parts of the UK it can be used as an Ancient Woodland Indicator. In other parts, it is normally an escapee and like all escapees, it's a sign you are getting near gardens and/or civilisation.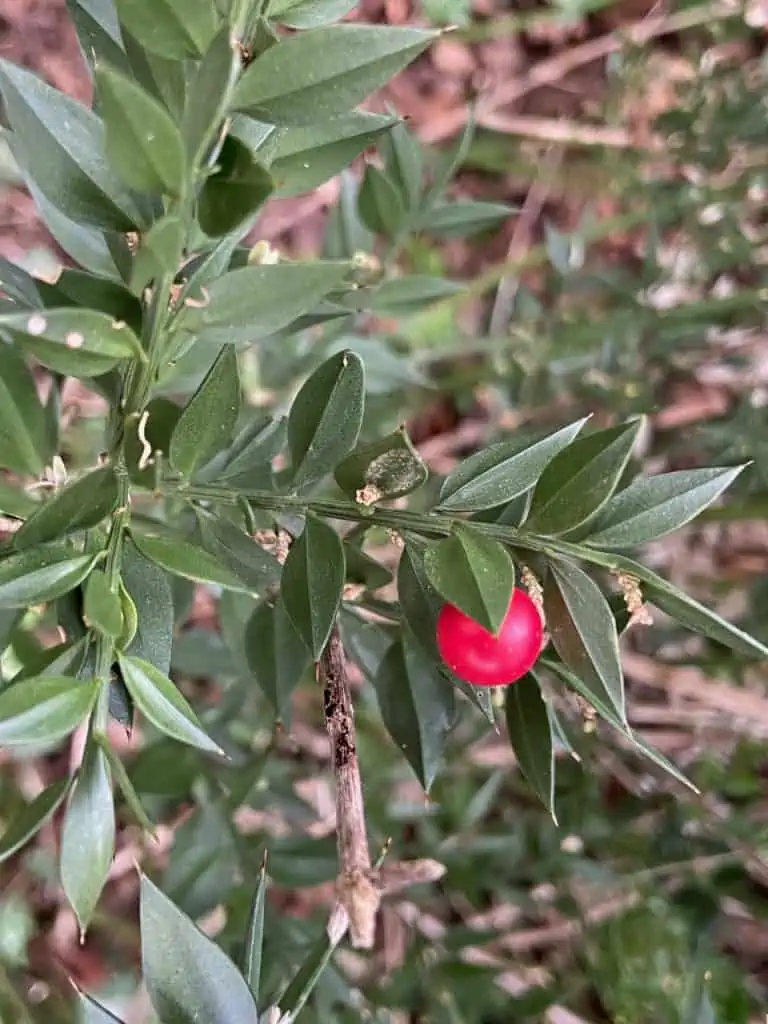 Tags