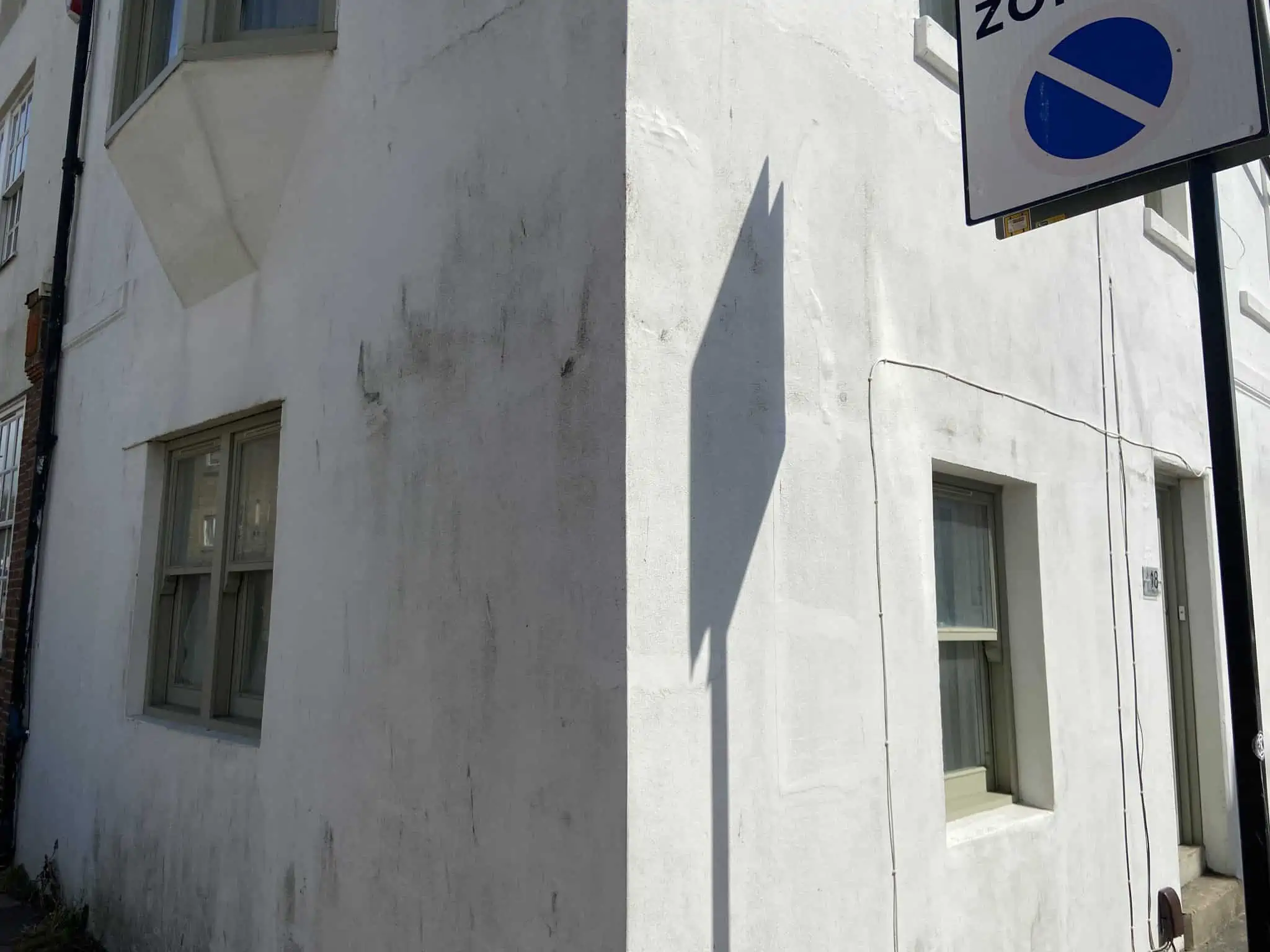 Walls that start life looking the same do not stay that way for long.
The sun hits exposed south-facing walls hard in the middle of the day. North-facing walls rarely see the sun. This creates two different habitats.
The prevailing wind brings in rain that hits one side of buildings, soaking them but sparing the sheltered sides. In coastal areas this wind also carries salt in the air and in the rain. This creates another two habitats.
None of these habitats are exclusive, they overlap. There are places where rain and salt reach. And others where the sun and rain does.
Mosses and algae do better on damp shaded walls. Some lichens like these spots too.
Most lichens prefer direct sunlight and dislike salt. Some specialist lichens only thrive with a sprinkling of coastal salt in the air.
Paint blisters, cracks and peels in direct sunlight.
---
A few days ago the sun was out and I had two hours to kill in Brighton. It is a coastal town. The elements force their way in and leave their mark on the walls of the city.
There is a practicality to these signs, we can use them to find direction and navigate. There is also a beauty.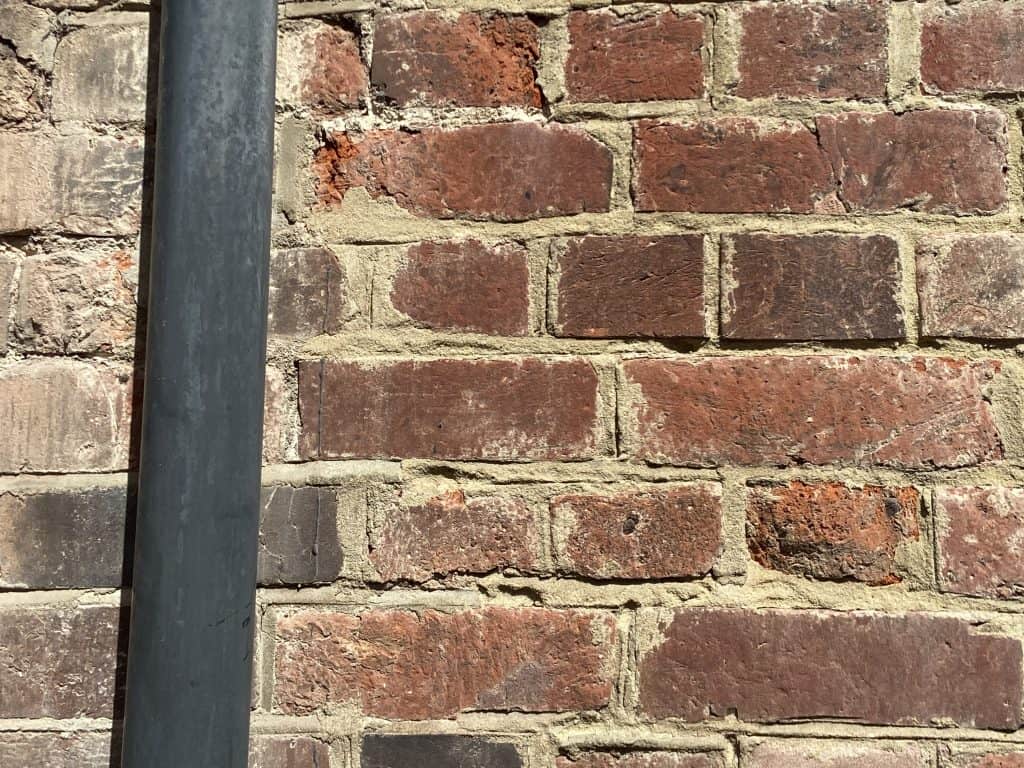 ---
You might also enjoy:
The Beginner's Guide to Natural Navigation – Online Course
Tags