My thanks to Nik Huggins for the following guest post.
---
Covid-19 has fundamentally changed the way we interact with nature.
In a few short weeks, thanks to lockdown, the scope of exploration for most Natural Navigators has been vastly reduced. Losing ourselves in the natural world and devoting the time to coaxing out new and often unexpected clues and signs seems out of our reach.
But this doesn't mean we can't get creative on our own doorstep, because clues and signs can often lie closer to home than we expected.
If, like me, you're lucky enough to have a garden, take some time to look at again at what's going on between the beds and the borders. Time spent at home means time to look upon the familiar with new eyes.
What does a closer look at the grass and soil tell you?
What can the spread and growth patterns of plants tell you about the aspect of your plot?
Can you glean anything about the PH of the soil from what's growing?
What's going on when you look up to the tops of trees or shed roofs?
In my westerly facing garden, a few things jump out immediately. Shrubs and plants that run along the fence on the north side of my garden grow much bigger than those on the southern side, as they access more sunlight through the day.
A large London Plane at the end of my garden offers the same information, displaying denser growth in the tree's south-reaching branches than those pointing north.
A look down at my feet shows up desire paths, made by cats and foxes, who smugly eschew the meanderings of my paved pathway for a more direct route across my lawn.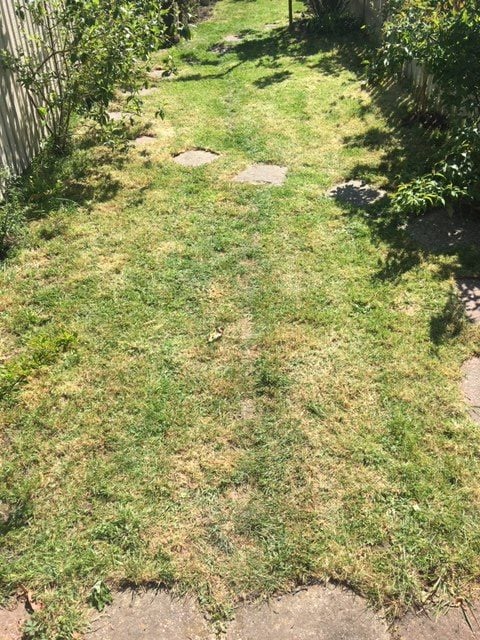 Though not technically in my garden, satellite dishes hanging off neighbouring houses give me a reliable compass point for south east.
The lichens getting a toehold on my weathered picket fences tell that I need to give them a fresh coat of paint. Another DIY job for my growing lockdown list!
No matter how limited our outdoor access may be at this time, nature's still hard at work, leaving little signposts everywhere – across our lawns and our balconies to our porches and garden paths.
---
Share some of your 'close-to-home' clues and signs on social media and tag #naturalnavigation or the following accounts for RTs etc:
Twitter, Facebook or Instagram
Or please do send any longer pieces for possible publication on this site.
Tags