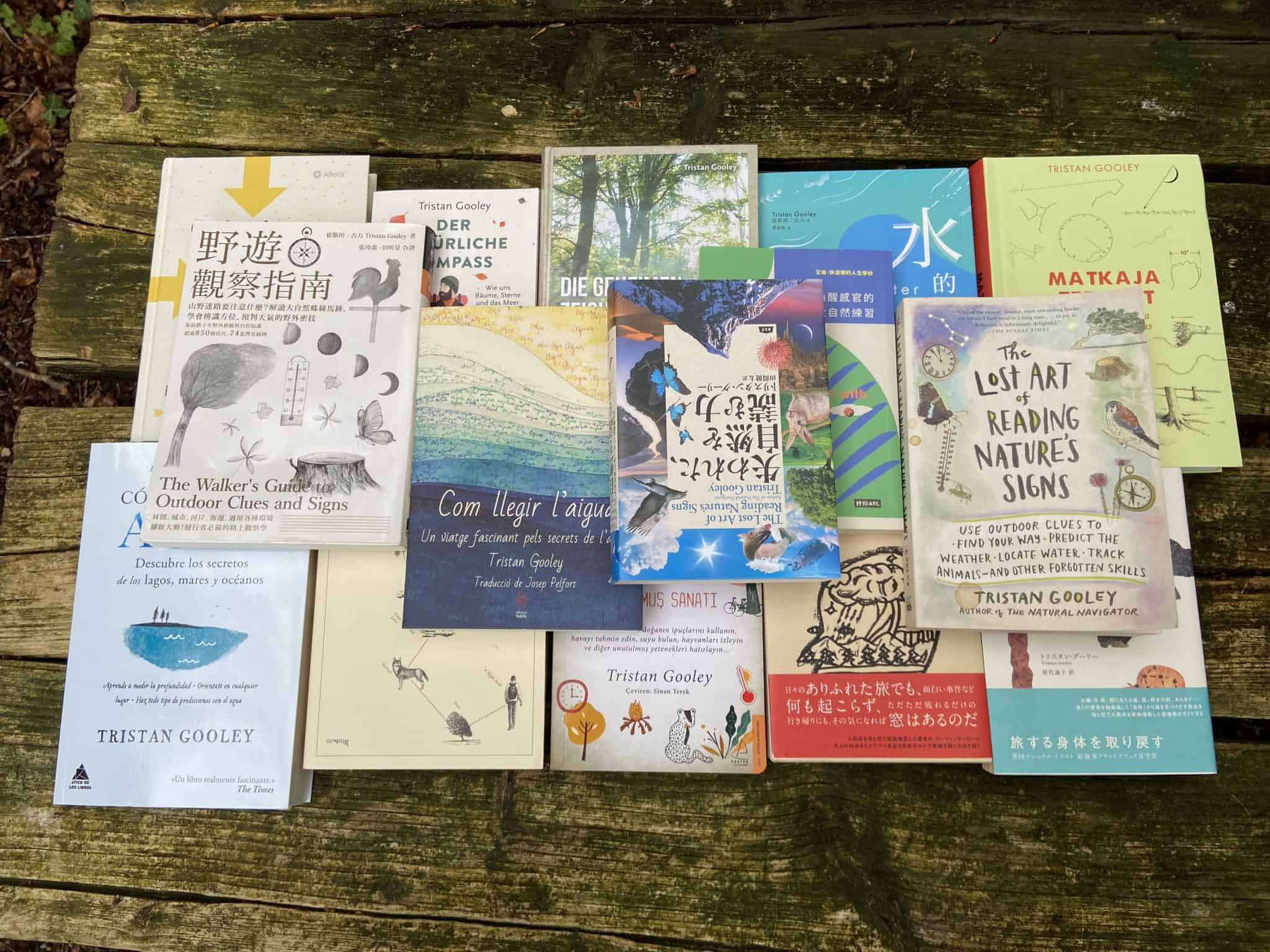 I make my living mainly as an author, which supports my sharing clues and signs through this blog as well as social media.
If you know someone in another country who enjoys the outdoors, please introduce them to my work. There's a good chance that:
a) there is a book about natural navigation their first language (there's sample of them in this photo) and
b) they've never come across this approach to enjoying nature.
Some of my overseas publishers are very small businesses and they'd be as grateful as I am. Thanks!
At least one of my books has been translated into:
German, Polish, Spanish, Catalan, Italian, French, Chinese (simplified and complex), Japanese, Korean, Turkish, Czech, Dutch, Russian, Estonian, a few I'm probably forgetting and… American. 🙂
My thanks to Morag, Sophie and Sarah at the Sophie Hicks Agency for making this possible.
Tags