Here is a lovely example of Heiligenschein, or 'halo effect'.
When a bright light source is directly behind us, we see a brighter ring around the shadow of our head.
The direct light means fewer shadows in that area, but light is also reflected back to our eyes more effectively.
My thanks to Urbane Forager, Alan Gibson for the photo above, showing the effect on Parrot's Feather weed that has taken over a pond.
And below is an example I saw in a ploughed field.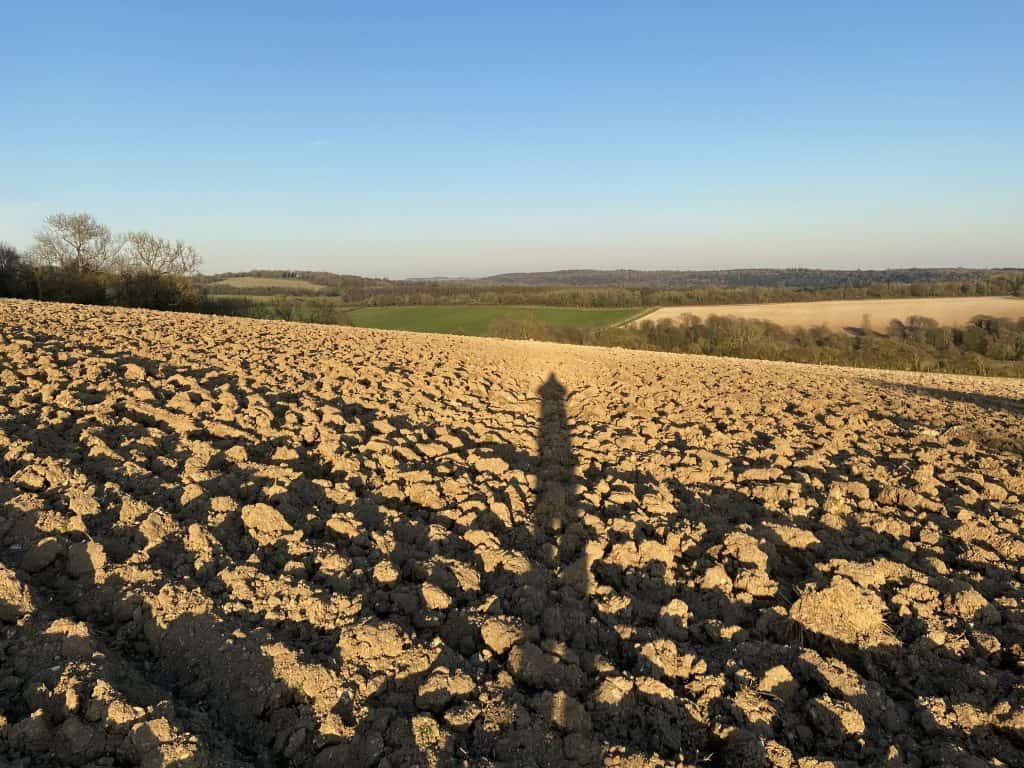 ---
You might also enjoy:
Tags