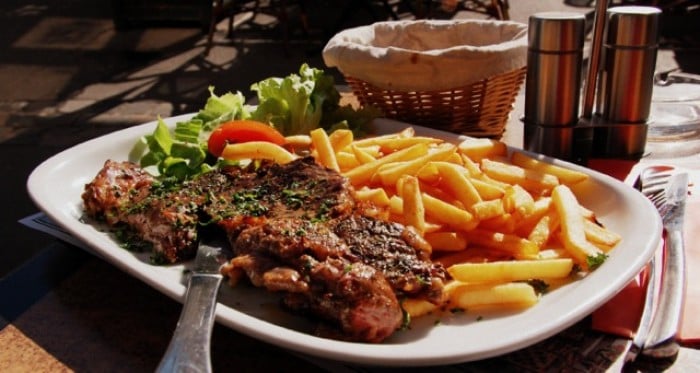 Dear Natural Navigator,
You asked for examples of urban navigation, so you might be interested in an example half-a-world away from the UK.
I live in California and was showing Yosemite National Park to some friends. On the drive home to the San Francisco Bay Area my friends indicated a desire for a steak dinner. We were nearing a city I had not been to before, but I told them I'd find them the best steak house in town. This was before the days of cell phones and tablets, so one could not browse steaks.com or whatever. One needed urban navigation.
For the latter, one needs cultural and historical knowledge: that the railroad lines in California run north to south, that railroads were built to serve farmers and ranchers shipping their products to the East Coast, that the commercial areas of towns grew up around the railway stations, and that cattle ranchers love to eat steak. We were in the grassy foothills west of Yosemite, a prime cattle raising area, so it was a simple matter to continue west until we hit a railroad track. In the United States, west of the Mississippi River, there is almost always a street or road that parallels the railroad track, called Frontage Road, Railway Avenue, or something equally creative. I turned on to that street and headed in the direction of downtown (that is another story). As we neared the now little-used railway station we came upon a steak house with lots of farmers' pickup trucks and upscale sedans parked outside—a restaurant that bridged the social classes. I knew the steaks would be excellent, and they were.
Best Wishes,
Thanks Peter. If anybody else has their own techniques, urban or elsewhere, please send them my way.
Tags