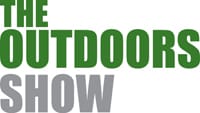 Thanks to everyone who came to hear my talks and buy the book at the Outdoors Show yesterday. I will be giving the talks again today and on Sunday at the following times on the stage at the Wilderness Camp:
1.15: The Wonderful World of Natural Navigation. A quick peek at a couple of the journeys that led to my passion for the subject, including the transatlantics, and then a whirlwind tour of lots of techniques that you can use yourself.
4.00: Navigating Using the Night Sky. The ways we can use the stars, moon and planets to find our way. Introducing the 'celestial sphere', which despite its name is a great way to simplify the night sky.
I will be signing copies afterwards so bring yours along if you already have one or hopefully there will be some left to buy later at the show.
Hope you can make it!
Tags