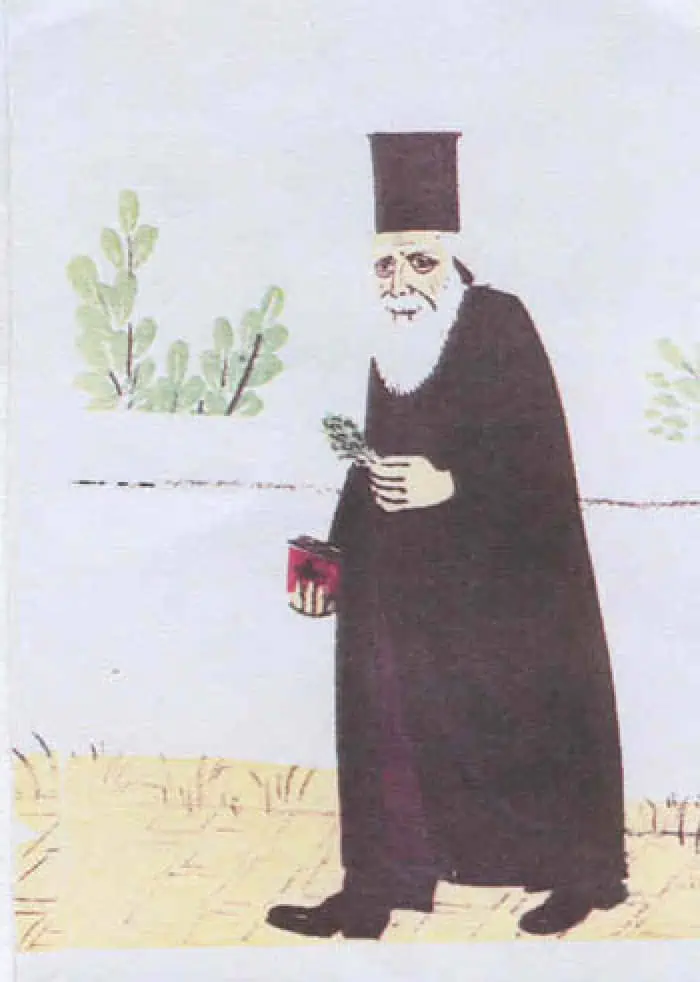 Those who have been on a course will know the strange pleasure that I get from connecting seemingly unrelated things through natural navigation, so here, before your eyes I will attempt to connect a cat on a dustbin and a Greek orthodox priest.
The Gooleys have just returned from a week visiting family in the Peloponnese. My brother's house is high in the Greek hills and we found ourselves following the same route down a few times each day on the way to towns, villages or the beach. It was during these trips in the car that I noticed that certain animals and indeed, in the case of one Greek orthodox priest, people appeared with a soothing predictability at certain points on the journey.
There was a corner that I remembered well for the dustbin which invariably had this cat sitting on it, and the turning to the beach was nearly always to be found a few hundred yards after we saw a priest walking by the road. There is no denying that this is an odd way to view a journey to us in the West, but to the traditional Pacific navigators it would have been comforting and familiar. They included among their many methods of finding their way to the next island, the art of 'pookof', noting which sea creatures appeared with dependable regularity in which locations as they approached land. A school of dolphins a few hours south of one island, a couple of turtles a day east of another.
My long-suffering family even had to endure me saying things like, 'Shall we head towards the priest and then turn towards the pookof cat and go for a swim in the sea?' They must be delighted to be home.
Tags