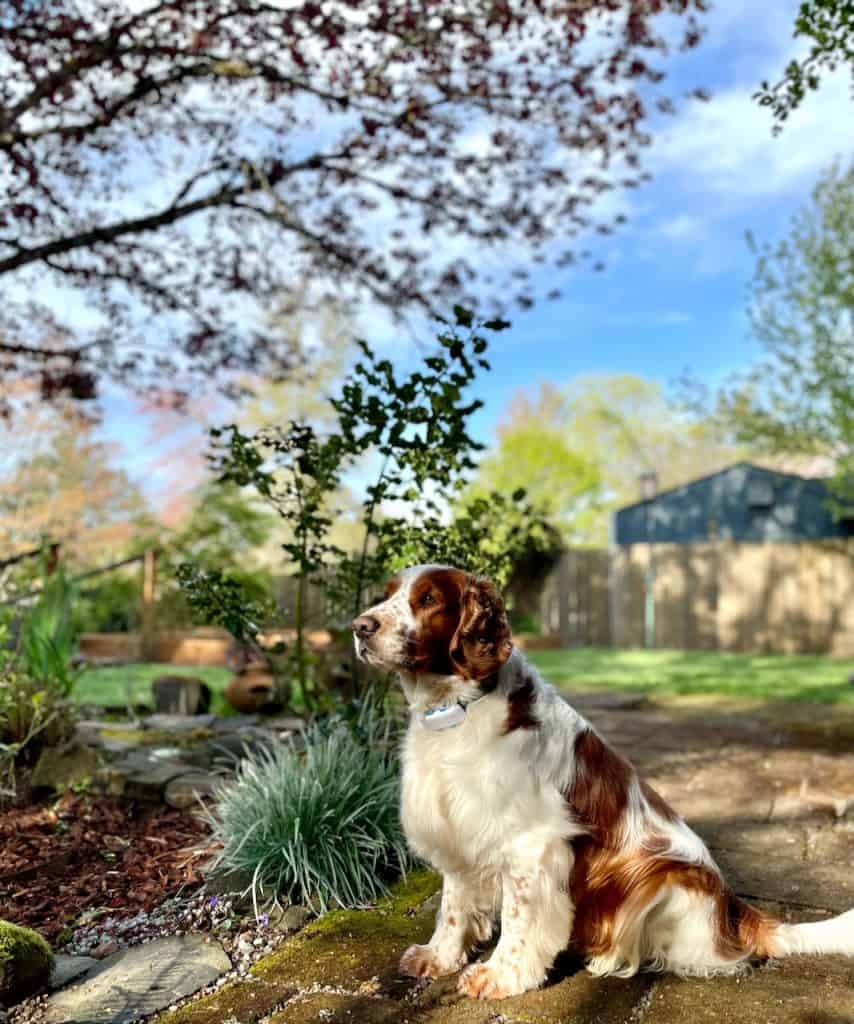 My thanks to Betsy from Corvallis, Oregon, USA, for this email:
Hi!
I don't know if the author has time for such small excitements, but I'm so excited, I had to reach out.
I bought The Lost Art of Reading Nature's Signs, which has been on my wish list for ages, today. I started reading it right away, and on page 7–not even into double digits—a mysterious observation was explained!
A few weeks ago, at home in Oregon's mid-Willamette Valley, just before sunset, the sun emerged beneath our near-constant cloud cover. The light was unlike anything I'd seen, so I snapped a picture of my dog Flint on the patio. Flint is looking almost due east, the sun setting behind him. (The blurred background is courtesy of portrait mode, but the lighting is all pure nature.) The light in front of him reflected off his coat and looked remarkable—as if everything in the garden was illuminated from within.
As someone who enjoys photography in nature, I'm so happy to know (a) it wasn't a hallucination, and (b) it's quite likely to happen again—I just have to know to look. And now, thanks to this book, I do!
Thank you!
---
Hi Betsy,
Thanks for reading and your fun feedback.
I'm so happy to read that it is adding to your outdoors experience already.
Tristan
---
You can find more photos of Flint (and read some of his Haiku poetry) on Instagram: @americanradioflint
You might also enjoy:
Fast Recognition and Optical Illusions in Nature
Tags