It has been a fascinating few days working in Mineral Wells, Texas, with the incredible team at Dauntless Air, an aerial firefighting company. I was in Texas to help the team with water-reading skills, but as with all the most interesting jobs, I learned plenty and had lots of fun doing it.
Dauntless work alongside ground-based firefighters and other crews to protect people, property and land, all the time striving to 'win the war against wildfires'.
I was lucky enough to see up close how skilled the pilots are and how the Fire Boss aircraft is so well suited to its work. In the short film we can see the key part of the job: scooping up water from a lake and then dumping it on the target.
In this run, we used a small island of plants as the target. On normal runs, the pilots have to contend with the smoke from the fires as well as the constant challenges that come from a circuit onto and around water and new terrain they may only have seen for a few minutes and from the air. This is piloting at the edge. It's a risk and reward business; the pilots take risks and the reward is to protect people and property.
Sometimes a call has to be made. If it's only trees and rocks at risk, there's no point bending an aircraft or worse, but if peoples' lives are at risk it's a much harder call.
In the video above, you'll notice the aircraft go from (fairly) smooth in the descent, to a rough bumpy section as the water is scooped up from the lake. Then the lift off with a bellyful of water, then the flight to the target, then the drop – see how the aircraft lifts noticeably as the water drops out of the hatch in a couple of seconds.
It was an incredible experience and definitely one of the highlights of my fascinating time with Dauntless Air.
It was great to get my hands on the controls of a PT6-powered aircraft again for the first time in a while. Thankfully Steve, a very experienced pilot and aerial firefighter, was there to do the bits near the water, it was intense enough just watching that!
With thanks to Brett L'Esperance, Brian Murphy, Jesse Weaver, Steve Helinski and all the team at Dauntless Air. Keep up the great work!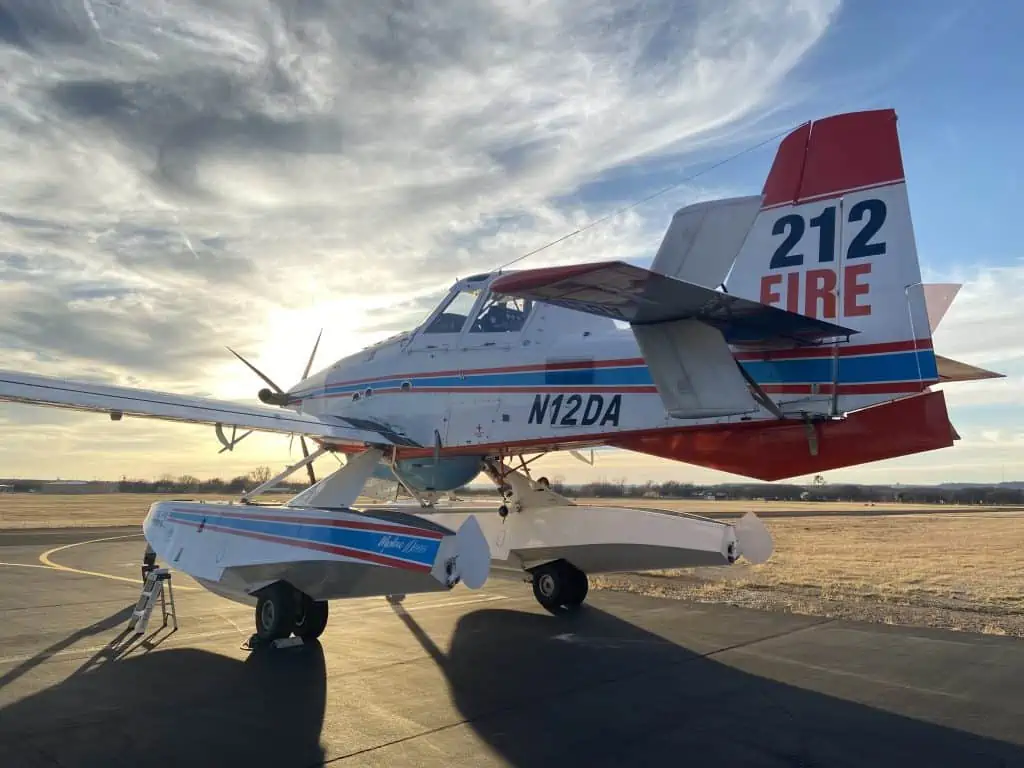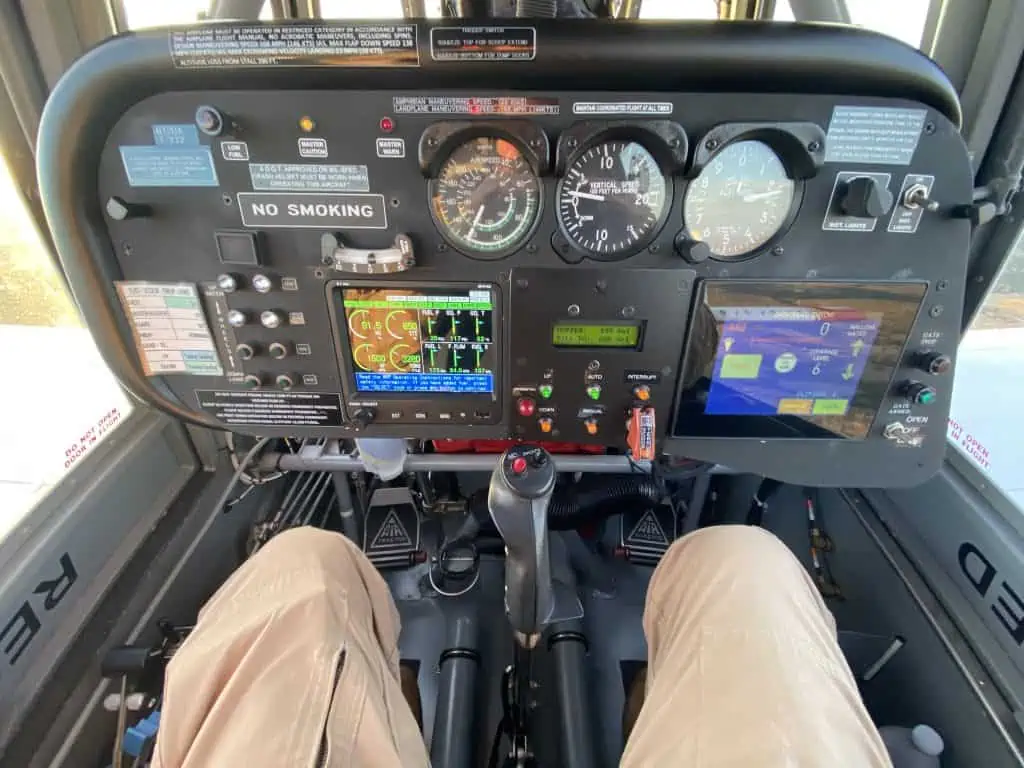 If you look carefully you can see the reading on the water tank change from empty:
To 495 gallons, below. Sorry for blurred picture, but it's a machine that likes to vibrate!
Those figures are correct, the Fire Boss can pick up 2 tonnes of water in a few seconds and dump it all even faster. Incredible performance!
---
Some images taken by Dauntless Air pilots from earlier missions:
---
For details of the best clues and signs I saw whilst in Texas, please see The Collection.
---
You might also enjoy:
How to Read Water – The Book
Tags