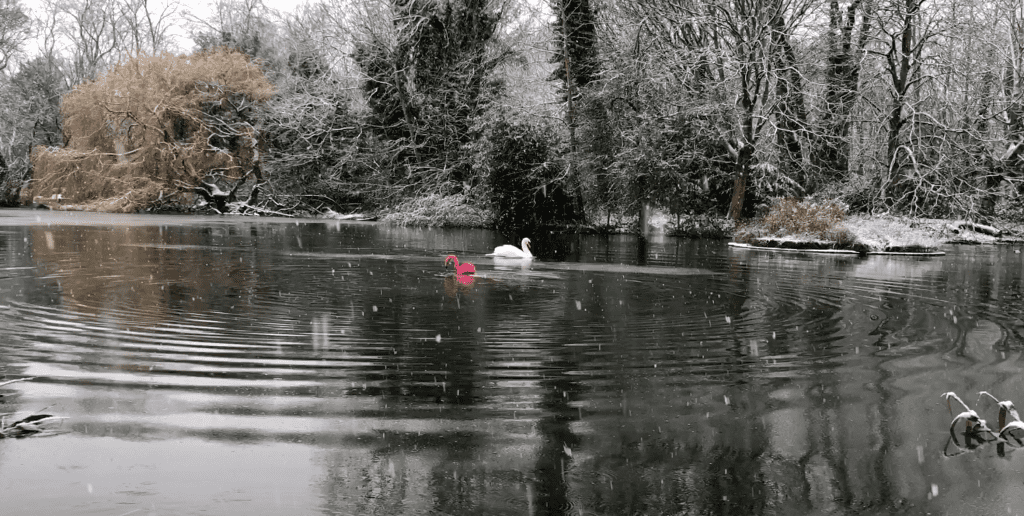 Have a good study of the picture above. Something looks out of place, but what is it?
It is tempting to think that this snowy freshwater pond is not the natural habitat of the flamingo. That it has got lost perhaps.
But water readers will have spotted that the water looks 'wrong'. The ripple signature for the swan looks fine, but for the flamingo… not so much.
Many thanks to Andy Hamill for these hilarious pictures.
---
Only very loosely connected to this post, I'm giving an online talk tonight on the ideas in my book,
Tickets here:
https://bookwhen.com/h2otraining/e/ev-s5i9-20211203200000?fbclid=IwAR3kX3_YSNlHmXKOYBC41hKI1nJ2z457T2ddWawtHe-jaDPR-K3bHL65srI
Proceeds going to Surfers Against Sewage.
---
Tags