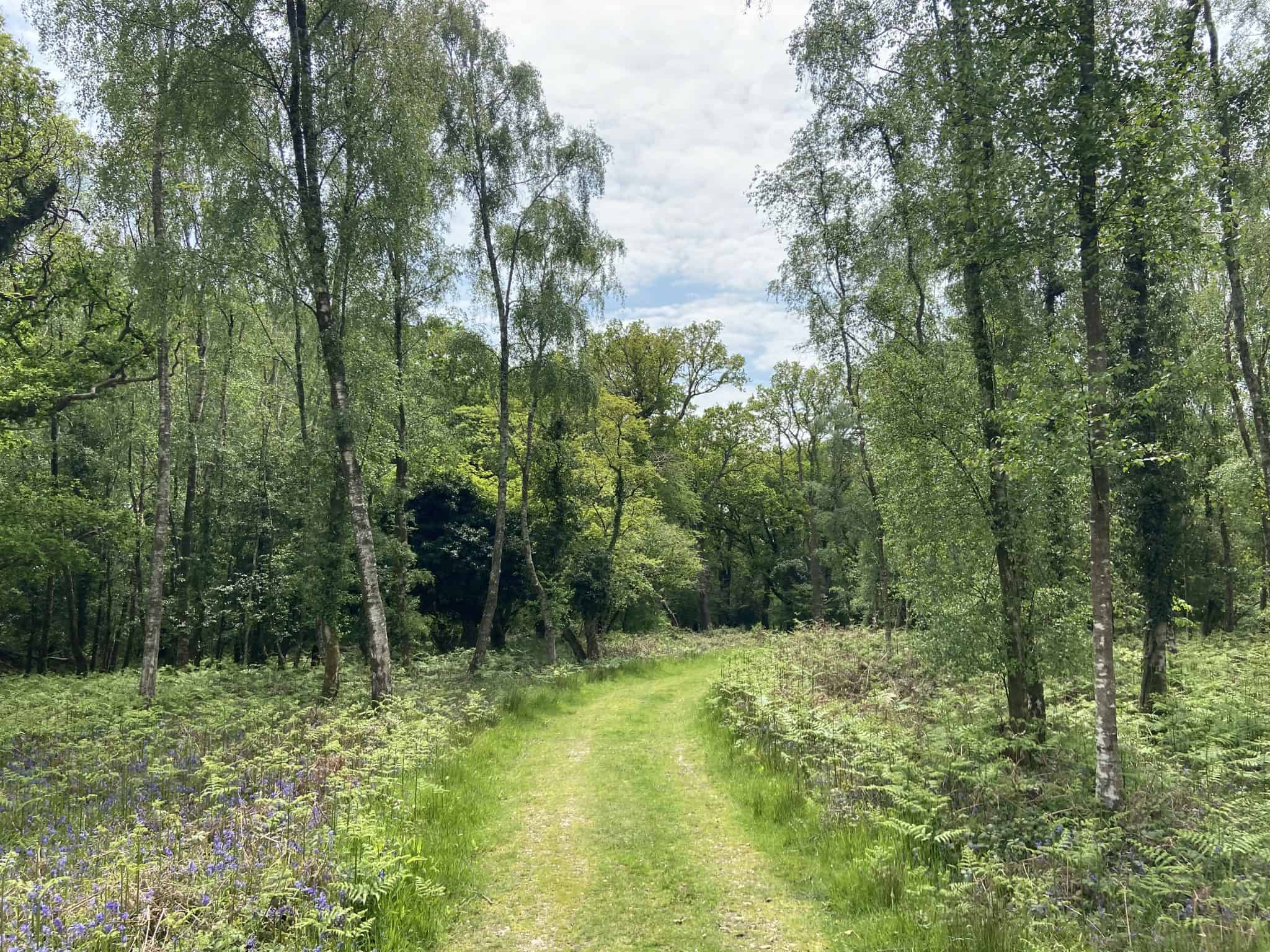 Recently I visited the town of Brockenhurst, in the New Forest, Hampshire, England.
The New Forest is famous for its unique landscapes of 'forest pasture' and wild ponies.
I spent a couple of very enjoyable days venturing out of Brockenhurst in different directions and then looping back towards town. Here are my favourite signs from that visit.
5. Text Book Tick Effect
When deciding which clues will make it into the final 5, I'm always on the lookout for two things: novelty or brilliance.
Those on who have been on a course, read my books or followed my work will be familiar with the 'Tick' or 'Check' effect.
Tree branches grow closer to horizontal on the south side of trees and closer to vertical on the north side. It is one of my favourites and I've referred to frequently over the years. So, it would take a pretty good example for me to include it in my top 5 here. But that is exactly what I found. It is so good, it has earned a place.
Yes, we are looking west in this photo.
4. Straight Stream
No natural stream or river runs straight for more than ten times its own width.
This means that if we do find a long straight waterway it is a guarantee that there has been some human engineering. In navigation terms, this means we are getting close to civilisation (nobody bothers to channel water in the middle of nowhere).
This photo was taken only a few hundred metres from the edge of Brockenhurst town.
3. Junction Signs
Whenever a minor path meets a major path, there will be clues that reveal the direction most people turn.
This is quite a dramatic example, most are a bit more subtle. There are a few villages to the left of this junction, but only semi-wild areas to the right.
You can use the same technique at the edge of towns and villages too, where the marks reveal the direction of the centre of town.
The ponies aren't sure which way to go, but you will have worked out that we need to turn left for the centre of Brockenhurst.
---
MEMBER'S CONTENT: Clues 2 & 1, plus a Question and a Quirky Clue.
Available to members of the online course as part of The Collection.
To learn more about the online course or to sign up please see this page.
Tags