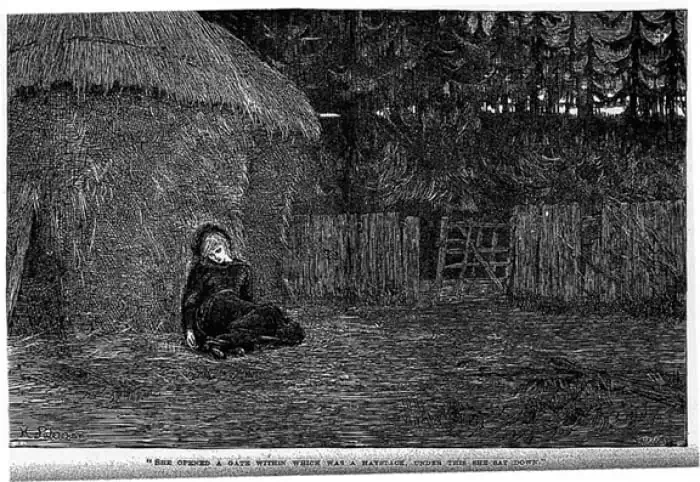 My thanks to Elwyn Waugh for drawing my attention to this lovely passage in Thomas Hardy's, 'Far from the Madding Crowd':
The lamb, revived by the warmth began to bleat, and the sound entered Gabriel's ears and brain with an instant meaning, as expected sounds will. Passing from the profoundest sleep to the most alert wakefulness with the same ease that had accompanied the reverse operation, he looked at his watch, found that the hour-hand had shifted again, put on his hat, took the lamb in his arms, and carried it into the darkness. After placing the little creature with its mother, he stood and carefully examined the sky, to ascertain the time of night from the altitudes of the stars.
The Dog-star and Aldebaran, pointing to the restless Pleiades, were half-way up the Southern sky, and between them hung Orion, which gorgeous constellation never burnt more vividly than now, as it soared forth above the rim of the landscape. Castor and Pollux with their quiet shine were almost on the meridian: the barren and gloomy Square of Pegasus was creeping round to the north-west; far away through the plantation Vega sparkled like a lamp suspended amid the leafless trees, and Cassiopeia's chair stood daintily poised on the uppermost boughs.
"One o'clock," said Gabriel.
Being a man not without a frequent consciousness that there was some charm in this life he led, he stood still after looking at the sky as a useful instrument, and regarded it in an appreciative spirit, as a work of art superlatively beautiful.
(If you would like to emulate Gabriel, then I explain how to use the stars to tell the time in The Walker's Guide to Outdoor Clues and Signs.)
Tags