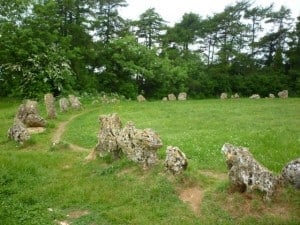 Over the weekend I was camping in the Cotswolds with a couple of old friends. Those who follow the blog closely may have spotted that makes three back-to-back camping trips over half-term. Nine nights under canvas in the British countryside and already being indoors has started to feel quite strange.
We walked fifteen miles on the Saturday and it was a joy to let the others take control of the navigation. I couldn't resist the odd peek at the OS map out of curiosity, but generally tried to just go where I was told.
We nearly stepped on a grass snake at one point, but we persevered and the day finished in the extremely attractive and gloriously Cotswoldian village of Combe, where they were holding a fundraising cream tea for their village hall. The sound of the cricket match wafted over from the green as we did our bit for the hall with a brace of scones each. If there had been any Americans present then they would have swooned at the extraordinary Englishness of the scene.
On the Sunday we visited the Rollright Stones (pictured above).
There is a charming diversion about the alignment and function of the stones on their own website:
"At the same time interest in stellar alignments was growing. It was suggested that the King Stone was aligned with the rising of the star Capella or the setting of Alpha Centauri, and various attempts were made to compare the architecture of the Rollrights with that of Stonehenge. All sorts of learned theories were proposed to support idiosyncratic ideas. Many of these "never provided more than tantalising scraps of evidence for the erection of imposing hypotheses…and all too often proved too top-heavy for their meagre foundations of fact." However, the ancient builders of the Circle did create an sightline to the major rising of the midsummer moon – it was raining (again) on the last Solstice so we'll just have to take Aubrey Burl's word on this one.
The period between the 1920's and the 1950's saw a revival of straight archaeology at the Rollrights and other Stone Circles. Archaeo-astronomy made a very public re-appearance in 1967 when Professor Alexander Thom published "Megalithic Sites in Britain" – a synthesis of his research into the astronomical alignments, geometry and mathematics of Stone Circles, in which he demonstrated that many megaliths served an ancient astronomical function. Orthodox archaeology by and large dismissed Thom's view that Neolithic men and women possessed considerable, and now lost, mathematical skills. Since then, interest in megalithic studies has been on the increase, with some of the more radical claims for prehistoric science being balanced by traditional archaeology.
Even though the Rollright Stone Circle is only 104 feet in diameter it seems to us that there is plenty of room inside it to accomodate whatever theory the visiting megalithomaniac wants to believe."
Tags