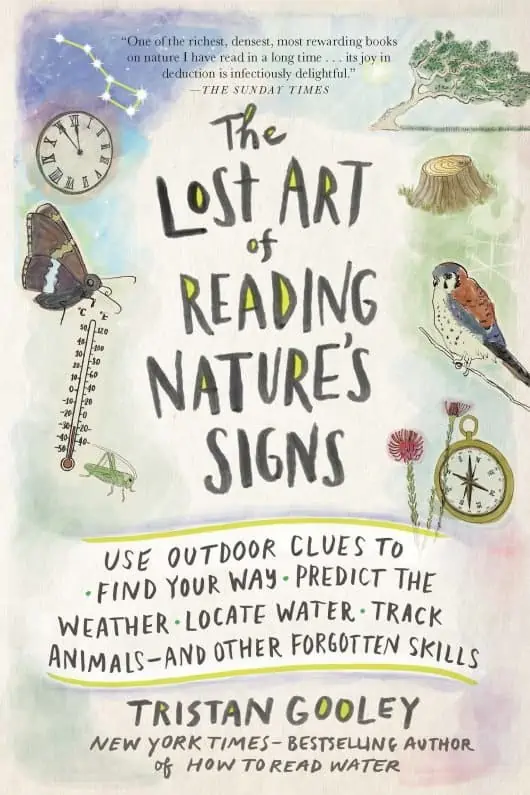 The Lost Art of Reading Nature's Signs is the North American edition of:
'The Walker's Guide to Outdoor Clues & Signs'
It has been updated with North American references, including plant and animal species where possible, but is otherwise the same book.
"How rare to find a book that is truly brilliant. The Lost Art of Reading Nature's Signs, by Tristan Gooley, is brilliant in the English slang sense (as in being terrific); it is brilliant in its comprehensive conveyance of all the ways to interpret natural and man-made landscapes; and brilliance glitters from Gooley's sparkling wit."

Forward
"Gooley's comprehensive volume should pique the curiosity of budding nature-lovers and is ideal for anyone keen on forging a deeper connection with the land."

Publishers Weekly
"While Gooley's tips encompass useful, practical ways to predict a change in weather, determine when a predator may be prowling and find true North at night, his true gift is in igniting curiosity and wonder about the world around us."

Shelf Awareness
"In terms of sheer did-you-knows per page it is one of the richest, densest, most rewarding books on nature I have read in a long time . . . its joy in deduction is infectiously delightful."

James McConnachie, The Sunday Times
For more information and to order please see this page.